Mississippi, Louisiana Least Banked States in the Nation
November 15th, 2016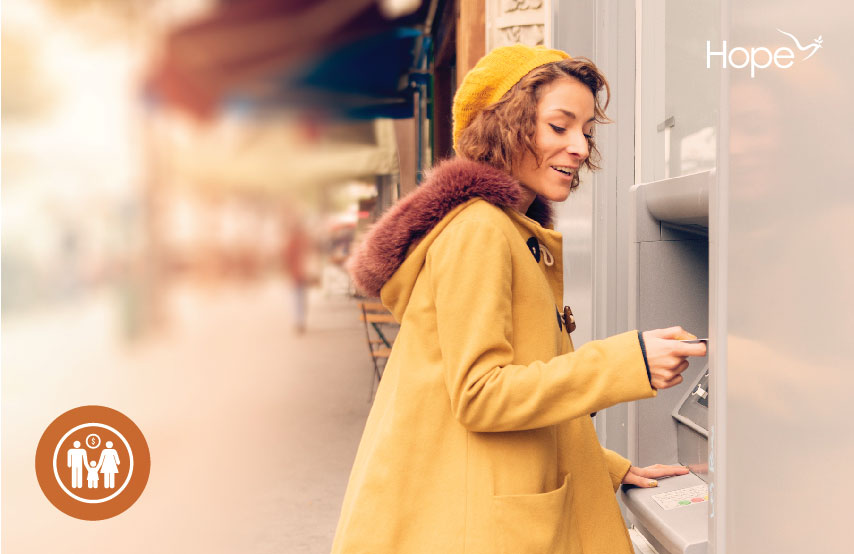 New data released by the FDIC, the 2015 National Survey of Unbanked and Underbanked Households, shows that Mississippi and Louisiana are the least fully banked states in the nation. Fewer than 60 percent of households in those states were fully banked – nine percentage points below the national average. All of the Mid South States were below the national average. See Table 1.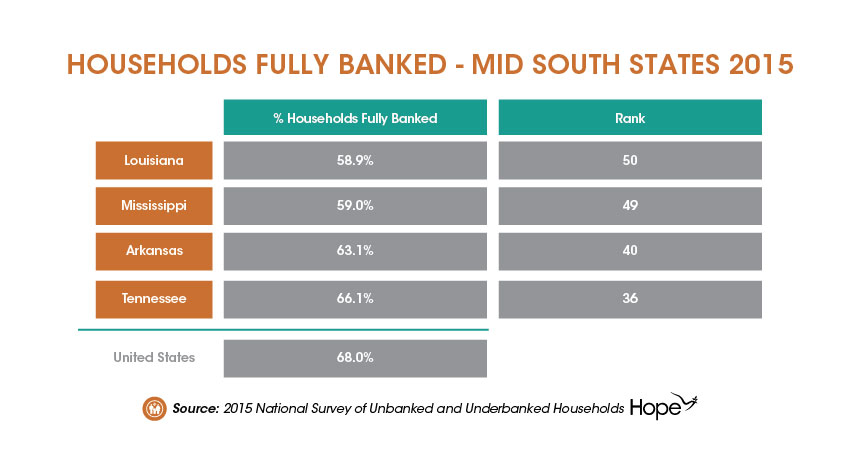 Unbanked Households
High rates of unbanked households largely contributed to the low levels of banking in the Mid South. Unbanked Households have neither a checking nor a savings account with a bank or credit union. Region-wide, an estimated 840,000 households were unbanked. Louisiana and Mississippi had the highest rates of unbanked households in the country (14% and 12.6% respectively). All of the Mid South States had rates of unbanked households above the national rate in 2015. The households that were most likely to be unbanked were 1) households earning less than $15,000; 2) African American households and 3) households where the head had not graduated from high school. See Table 2.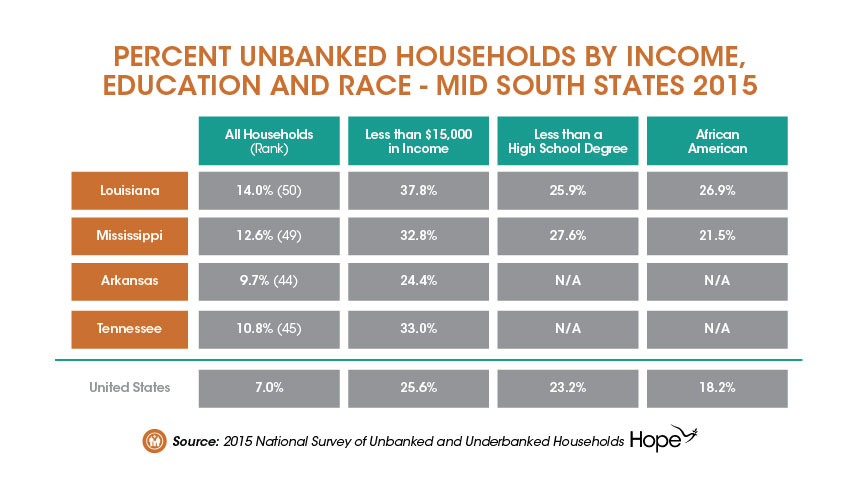 People without an account are more likely to pay higher fees for financial services and tend to be more vulnerable when financial emergencies happen. Nowhere are the rates of unbanked households higher than in the Mid South. The rates, particularly among historically underserved populations, highlight the importance of having depositories in low-income communities that are staffed and equipped with the product mix to serve local people.
Underbanked Households
Underbanked households rely on alternative financial service providers like check cashers, payday loan providers, pawn shops, auto title lenders and rent-to-own stores. These businesses typically charge high fees for their services and deplete rather than preserve income and wealth. In the Mid South, more than 1.5 million households were underbanked in 2015. Table 3 provides a breakout of the rates of underbanked households by state and select demographics.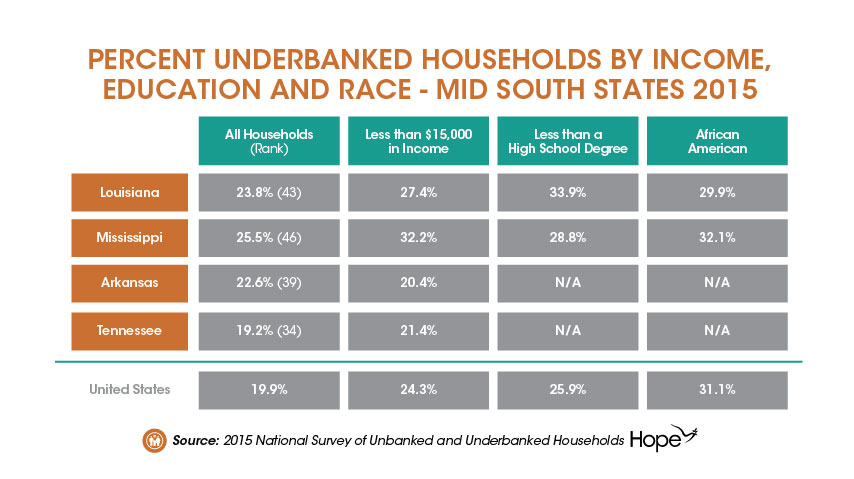 With the exception of Tennessee, the other Mid South states had underbanked rates that were higher than the national average. Additionally, in Louisiana and Mississippi, the rates of underbanked residents with low-incomes, low-educational attainment and in African American households surpassed rates for the same groups nationwide. In Mississippi, the percentage of underbanked households declined by 7 points from 2013 to 2015. At the same time, the rate remained one of the highest in the country. The high rates of underbanked households in the Mid South states underscore the importance of consumer protections – particularly at the federal level and for enhanced access to affordable and comprehensive financial services in low-income communities.