New Report Underscores Need to Invest in Mississippi's High-Poverty Areas
January 25th, 2016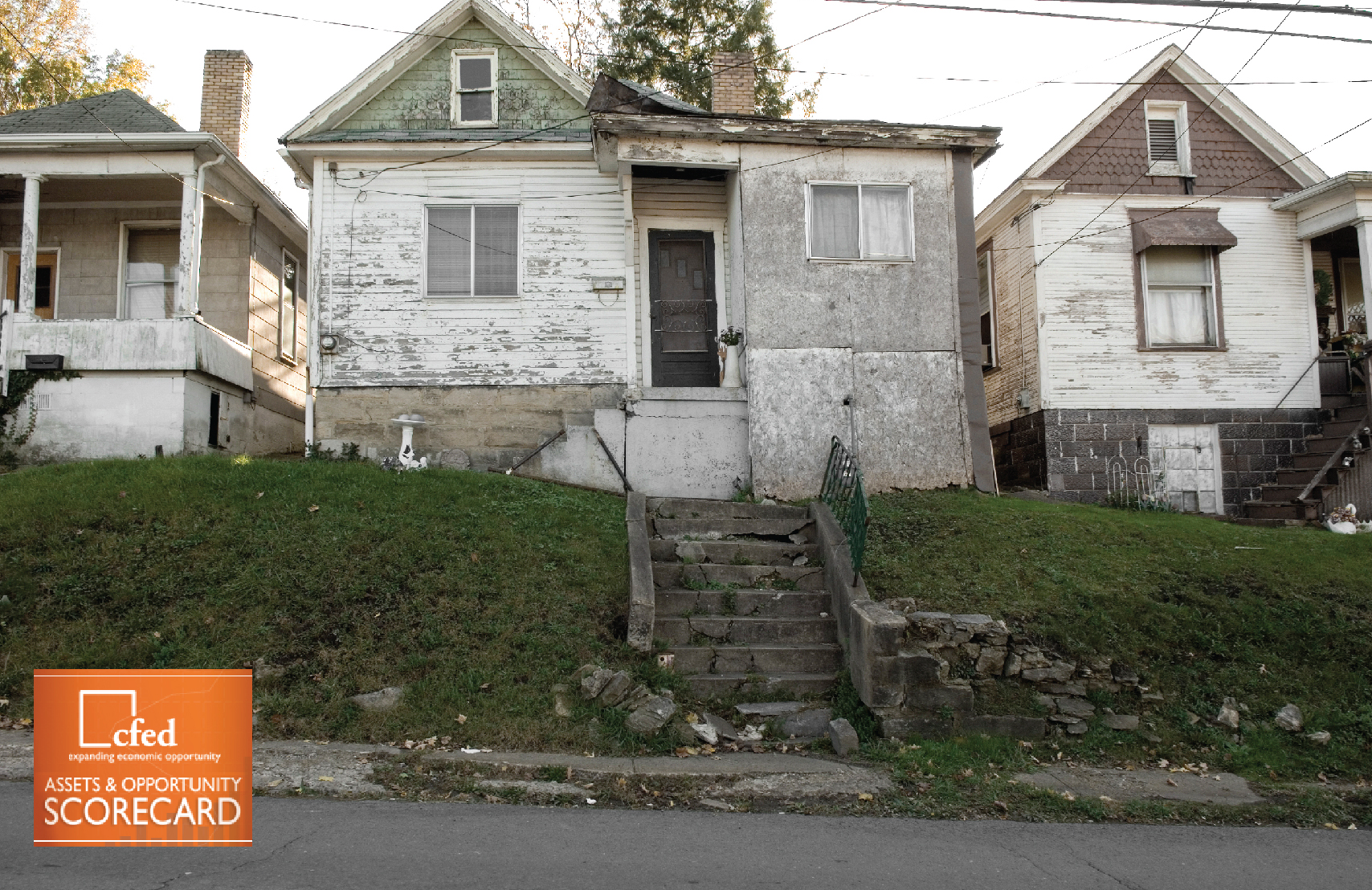 Even though the national unemployment rate has dropped to 5 percent in recent months, stagnant incomes and low-wage jobs continue to define the Mississippi landscape, and more broadly, the Mid South. The Corporation for Enterprise Development's (CFED) 2016 Assets & Opportunity Scorecard reveals that most Mississippi households live on the brink of a financial disaster. In fact, 62 percent of Mississippi households are trapped in a state of long-term financial insecurity, unable to build the savings needed to last three months in the event of an emergency. The new data underscore the need for investments in high-poverty areas that help foster job creation and access to quality financial services that would create better opportunity for people who live in underserved communities.
Financial Security
The Scorecard findings also illustrate that Mississippi households are among the most financially vulnerable. Mississippi has the highest income poverty rate (20.8 percent) in the nation as well as the highest rates of unbanked (14.5 percent) (See Map) and underbanked (32.8 percent) households. Oftentimes these households lack the flexibility to invest in assets like a home or post-secondary education for their children because they are not connected to affordable, quality financial services.
Unbanked Households in Mississippi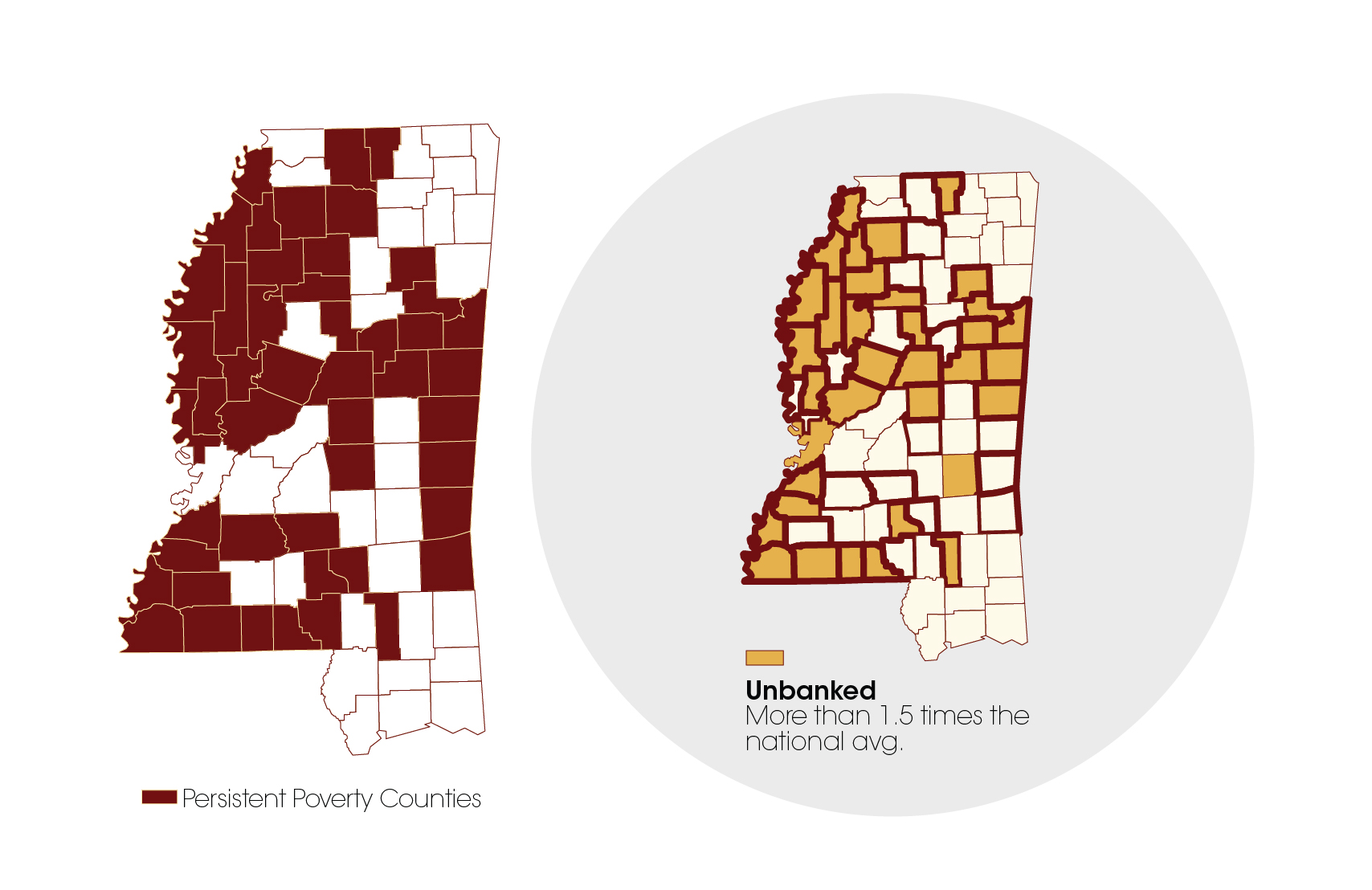 Place Matters: Persistent Poverty in Mississippi
Mississippi is one of two states (besides Louisiana) where more than half the counties are classified as persistently impoverished (a poverty rate of greater than 20 percent for at least 30 years). In Mississippi, 59 percent of counties are in persistent poverty. See Map. In high-poverty states, like Mississippi, households find it difficult to manage their week-to-week finances, much less have the ability to accumulate savings for financial emergencies.
Mississippi Persistent Poverty Counties
There is much work to be done to help lift Mississippians out of poverty, particularly in high-poverty areas. Community Development Financial Institutions (CDFIs) and Community Development Credit Unions (CDCUs), like Hope, continually work to meet the needs of historically underserved populations. It is vital to expand support and invest in CDFIs and CDCUs to create ladders of opportunity in these communities.
This week, Hope Policy Institute will share data from the 2016 Assets & Opportunity Scorecard and highlight policy options for building assets among low-wealth families.
Source:
Corporation for Enterprise Development. (2016). Assets and Opportunity Scorecard, 2016. Retrieved from http://assetsandopportunity.org/scorecard/