Why Underfunding Schools is not an Education Reform Strategy
October 30th, 2015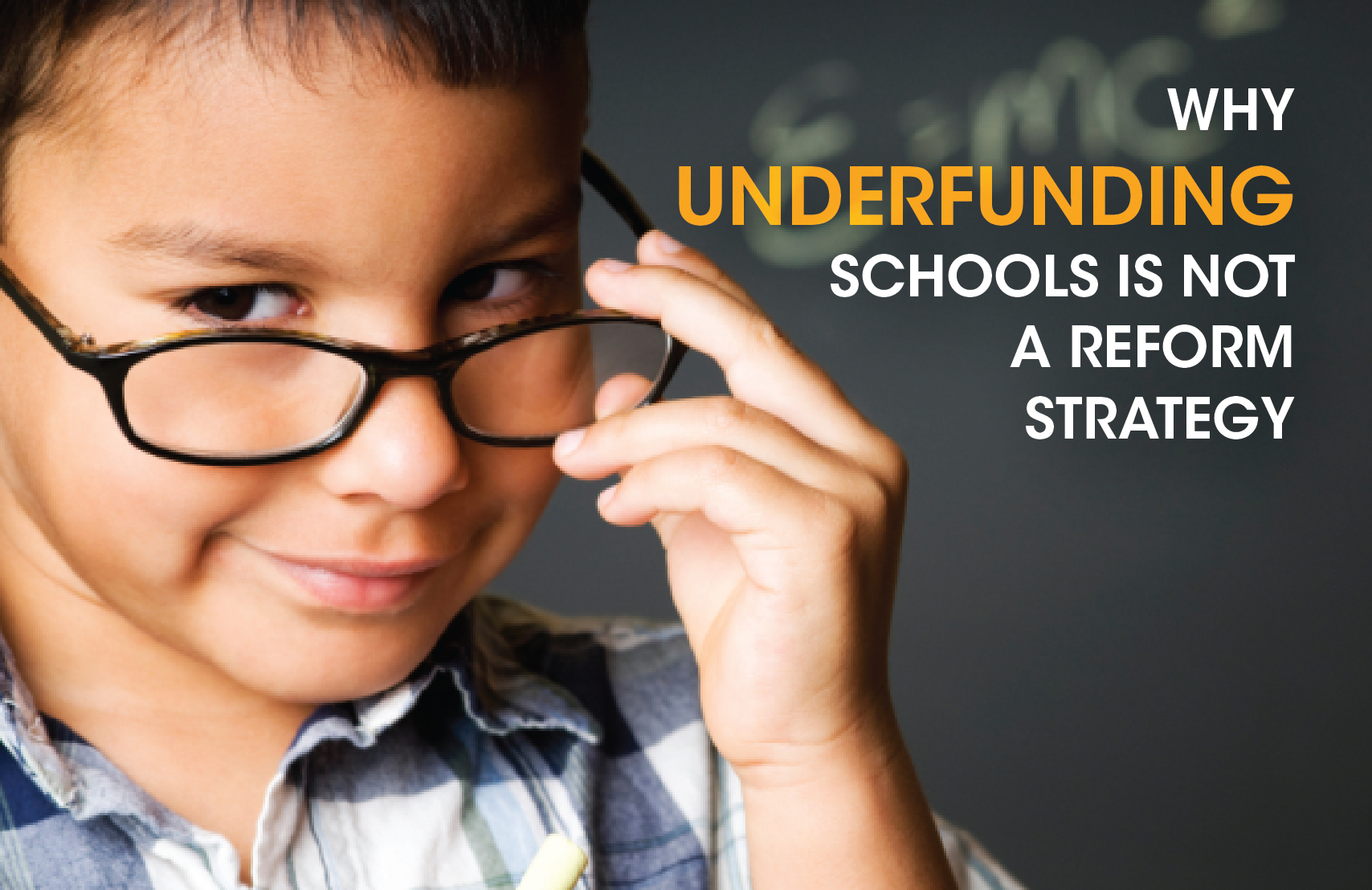 Many arguments in the current debate on fully funding schools involve a call for school reform. These reforms range from school or district consolidation and reductions in spending on administration to school standards and curriculum changes. You may or may not agree with these calls for reform. Regardless, there are many ways to advocate for them. Wholesale withholding of basic state funds for school districts should not be one of them.
What does underfunding mean? 
The Mississippi Adequate Education Program (MAEP) was designed to make sure schools districts have at least the basic funds needed to perform at an adequate level. It is calculated using the actual costs of school districts that perform at a "C" level based on student assessments. Their cost per student is then "applied" to other districts through their MAEP allocation. The formula determines the total need for all schools. If legislative appropriations do not meet the total need, the formula is "underfunded" and each school district gets less funding than they should have received under state law. Mississippi schools have been underfunded by over $1.7 billion since 2008 (See Chart). This means schools have gotten $1.7 billion less than required to prepare students at a "C" level. Lawmakers have funded schools at a level below what is statutorily required, while at the same time proposing deep tax cuts that benefit corporations and the wealthy.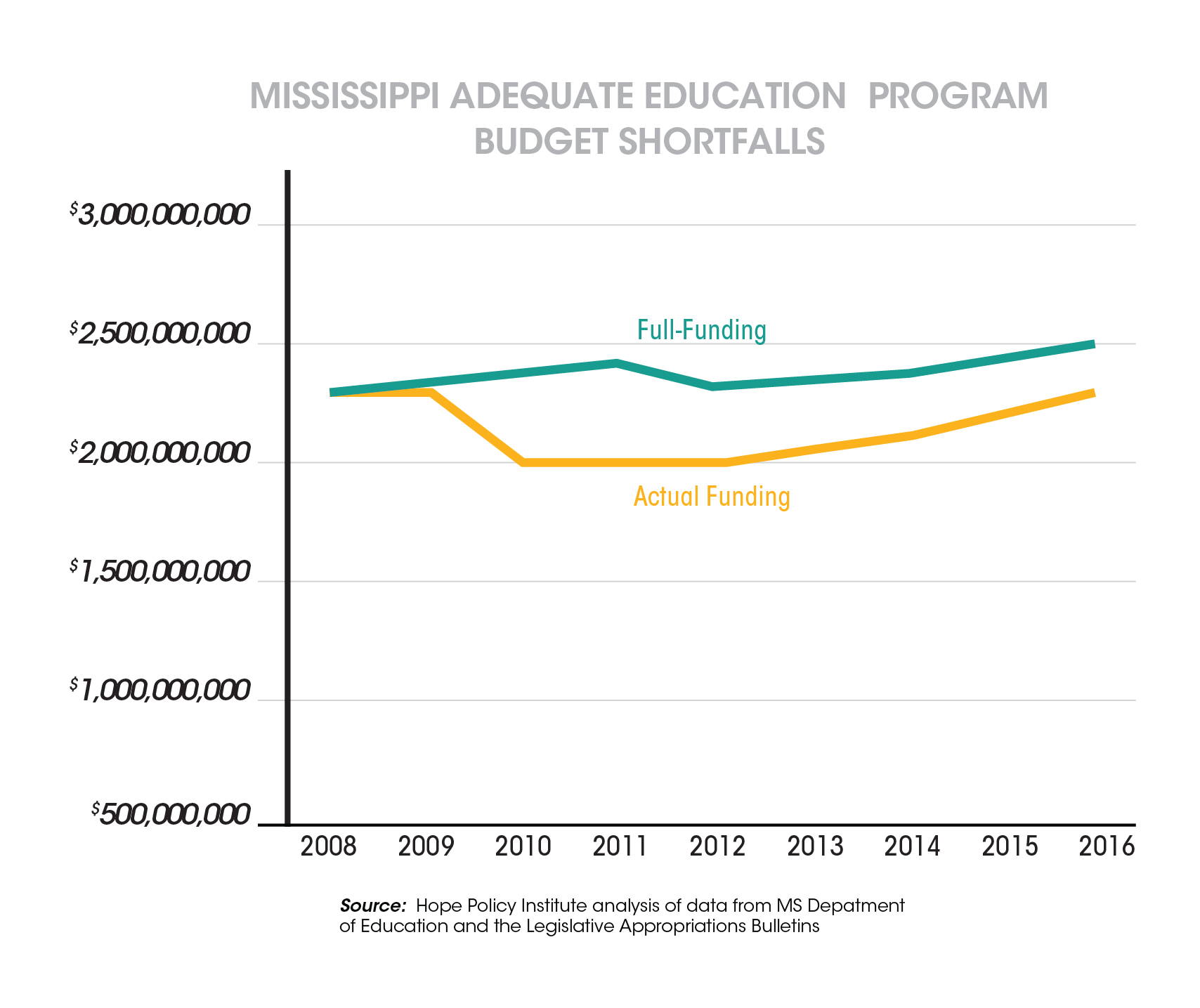 What does MAEP pay for? What about non-MAEP education funds?
MAEP is the "meat and potatoes" of state support for schools paying for things like teachers, bus drivers, and custodian salaries, utilities, facilities maintenance, and textbooks. It is important to note that MAEP is not intended to pay for administrator and superintendent salaries. The districts local contribution supports those salaries.
State budget expenditures for non-MAEP public education expenses include support for the State Department of Education, Mississippi Public Broadcasting, the state Library Commission. Funds for the State Department of Education are used for things like administering school curriculum and standards, overseeing district/school assessments, helping teachers become board certified, funding special schools like the Schools for the Blind and Deaf, and funding Vocational and Technical Education. Some new, limited funding includes grants for providing literacy coaches and establishing preschool programs in certain areas. While these ancillary and administrative programs are important, they do not replace basic school funding.
The bottom line
School reform efforts can be debated with the local school boards which set superintendent salaries, with the State Board of Education who administers curriculum standards, and with state lawmakers who can consolidate districts or make laws for how state schools funds can be spent. Withholding the basic funding to provide adequate schools will not accomplish any of those things. Underfunding MAEP hurts all districts whether they are high-performing or low-performing, have high administrative costs or low administrative costs, are large or small, urban and rural, etc. Underfunding punishes students, it doesn't reform schools.