HOPE Matters: June 2020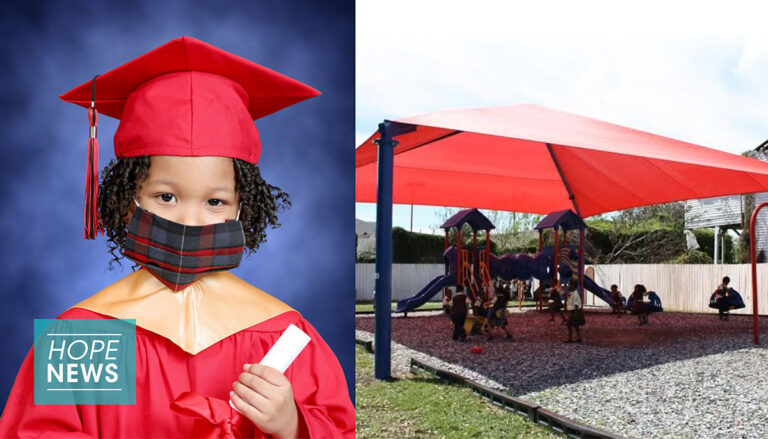 A Paycheck Protection Loan Saves Graduation Day for New Orleans School
Rielle and her fellow classmates took part in graduation ceremonies after a Paycheck Protection Program (PPP) loan from HOPE covered salaries and other expenses to keep McMillian's First Steps in operation. The school and childcare center in New Orleans was one of the thousands of businesses across the region that was on the verge of closing in the wake of COVID-19. "The teachers were glad to be back. We're up and running now," said owner Linda McMillian. Graduation ceremonies were held at the school in May. McMillian said the children and their parents, including those of kindergartner, Rielle, were excited about celebrating the students' school-year success. "Had it not been for the Payroll Protection loan, that would not have been possible," McMillian said. So far, HOPE has provided PPP loans to more than 1,400 businesses. Backed by the U.S. Small Business Administration, the loan is designed to provide a direct incentive for small businesses to keep their workers on the payroll amid the COVID-19 pandemic.
New Impact Report: A Glimpse of How Our HOPE Community 'Breaks Barriers' to Improve Lives
Production of HOPE's new Impact Report began long before the pandemic gripped our global community and the murder of black people by police ignited nationwide protests against racial violence and injustice. On the pages of the 2019 Impact Report, "Breaking Barriers with HOPE," are stories that profile early activists against injustice, alongside those of people who are effecting change today within their communities. This year's Impact Report points to our collective HOPE community's work to ensure that no one faces barriers to opportunity, regardless of their race, gender, birthplace or station in life.
Read "Breaking Barriers with HOPE"
Provine High Students Expand Financial Access to Record Number within Their School Community
A record number of students, parents and teachers at Provine High School in Jackson, Miss., became HOPE members this year thanks to Lakecia Blackmon, Emily Britton, Zachary Guice, McKenzie Haggard, Alex Riley, Derrick Washington and Brandie Wigley. They are the students who operated HOPE's school-based branch this year. The teens were recognized during the annual appreciation ceremony, where they received certificates for their outstanding work. The group opened 79 accounts – the highest number since the branch started operations in 2017. The experience was more than just an academic class. "Everybody in my household opened accounts," said LaKecia, who will attend Mississippi State University in the fall. "I've gained enough knowledge to feel confident that I won't ever go in debt." Brandie, who graduated in May as salutatorian, said she valued the experience of teaching her peers the benefits of budgeting. "I was able to motivate people to better manage their money," she said. "It's really made me a better leader overall."
'Roadmap to Recovery' Webinar Series Offers Innovative Approaches to Rebuilding Communities after Crises
HOPE CEO Bill Bynum joined leaders from New Jersey Community Capital and Renaissance Economic Development Corporation for a June 4 webinar that offered best practices for rebuilding communities after a crisis. The webinar was sponsored by CapNexus, a service of Partners for the Common Good, an organization that allows "socially conscious investors to put their money to work serving communities left out of the economic mainstream."  In his remarks, Bynum drew parallels between HOPE's work following Hurricane Katrina and its current response to the COVID-19 crisis. He said in both cases low-income areas and communities of color were hardest hit. "Disasters, both natural and man-made, pull the cover off inequalities and disparities that have existed for generations, in many cases, centuries," he said. Bynum said community development financial institutions, like HOPE, often have to "import capital" into communities as part of an effective recovery strategy.
View the webinar
Register for the next webinar: Addressing Health and Economic Disparities in Low Wealth and Minority Communities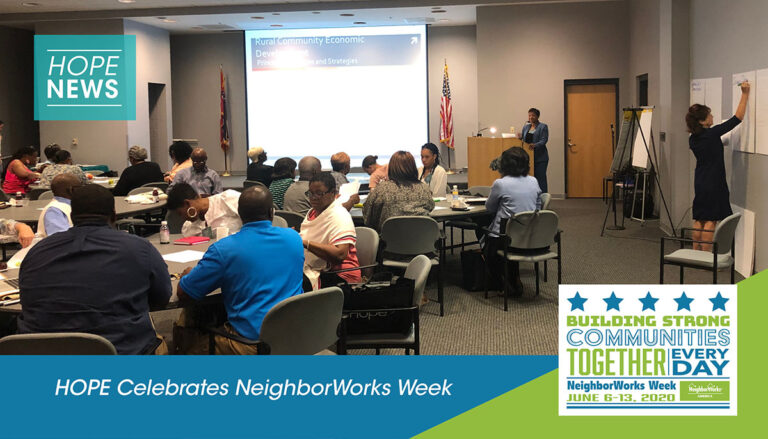 'Building Strong Communities' Focus of NeighborWorks Week
HOPE and hundreds of organizations across the country are observing "NeighborWorks Week," June 6-13, by highlighting projects and community development work that builds strong communities. NeighborWorks America is a national organization that creates opportunities for people to live in affordable homes, improve their lives and strengthen their communities. NeighborWorks Week helps to showcase leaders who care deeply about community and bring people together to tackle tough challenges, create change and build stronger communities. NeighborWorks partners with HOPE on numerous projects, including the Community Leadership Institute (CLI). For the past two years, the CLI has brought together local leaders from Mississippi towns and cities to share best practices and resources to strengthen the people and places they serve.
Home Repairs Underway in the Mississippi Delta Neighborhoods
HOPE is a partner with Delta Design Build on a program that provides home repair assistance to low-income families in Mississippi. The Special Need Assistance Program (SNAP) is a home repair grant through the Federal Home Loan Bank of Dallas (FHLB). The program provides small-dollar grants to low-income homeowners who are elderly and/or disabled, and is available annually through FHLB Member financial institutions.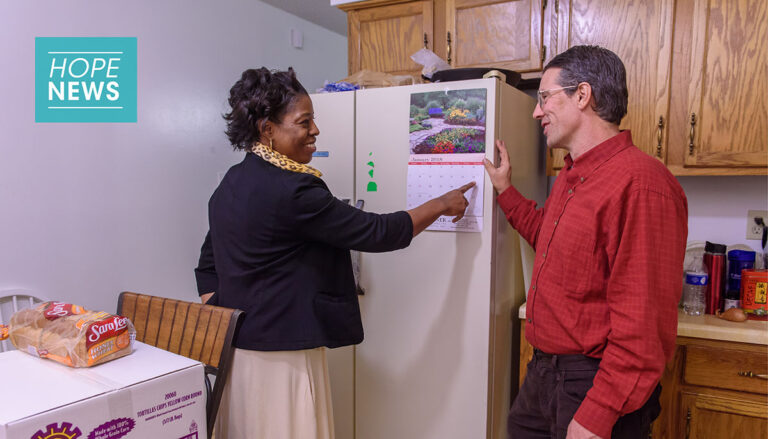 A Pathway to Strong Credit
J.D. and his wife, Nancy, spent seven years in Asia as missionaries before returning to the U.S. with a plan to make their home in Memphis, Tenn. They would continue their work in the United States with educational outreach to children in the Frayser community, an underserved area of the city. The couple settled into an apartment and one of the first financial goals they set was to re-establish credit.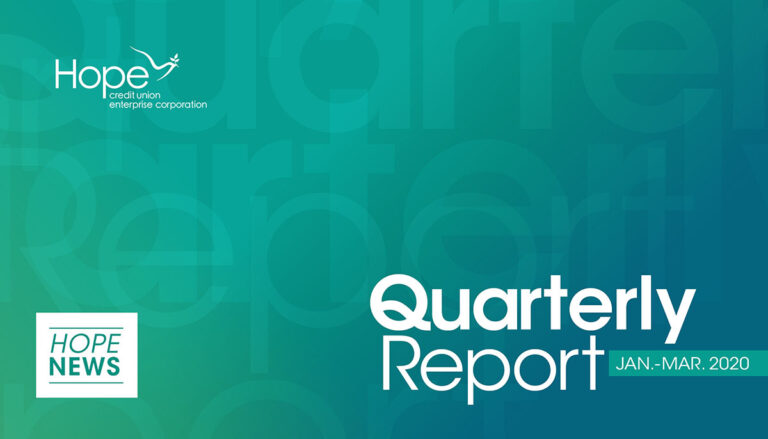 Quarterly Report Provides Lens into COVID-19 Response
HOPE's latest quarterly report provides a lens into HOPE's initial response to the COVID-19 outbreak. This includes marshaling resources to provide Paycheck Protection Program loans to struggling employers, granting payment relief to hundreds of unemployed borrowers, and advocating for federal and state relief programs that serve our most vulnerable neighbors.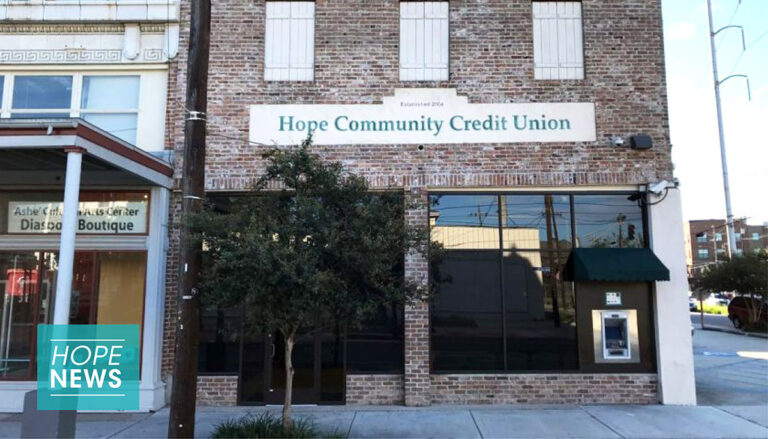 Next City Article Profiles HOPE's Impact during Times of Crisis
Next City Senior Economics Editor Oscar Perry Abello writes, "Every time it faces a disaster, Hope Credit Union comes out bigger and stronger than it was before."
Read the full article.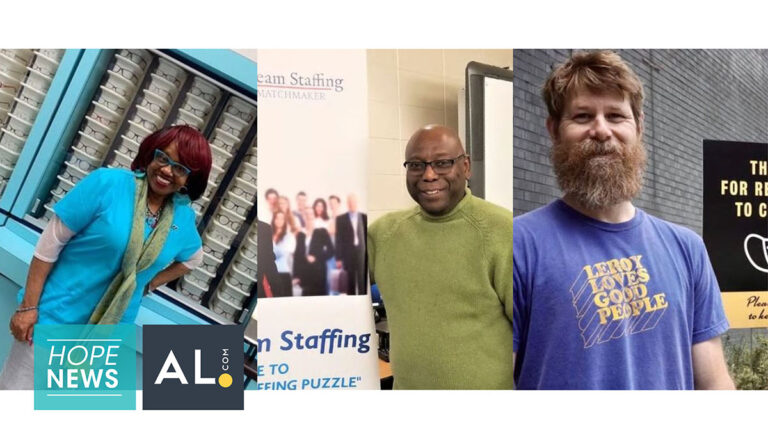 Birmingham News Column: 'Amid Corona-Crash, Small Businesses Found Savior in Smaller Banks, Fund'
Sardis Missionary Baptist Church was among 116 Alabama small businesses, nonprofits, and churches that received a loan ($47,000) from the $310 billion second-round of stimulus funds through the Hope Credit Union (HOPE), a community-focused financial institution. In his column for The Birmingham News, Roy S. detailed how HOPE and other smaller lending institutions provided assistance to Alabama businesses that had been turned away by larger institutions.
Read the full article.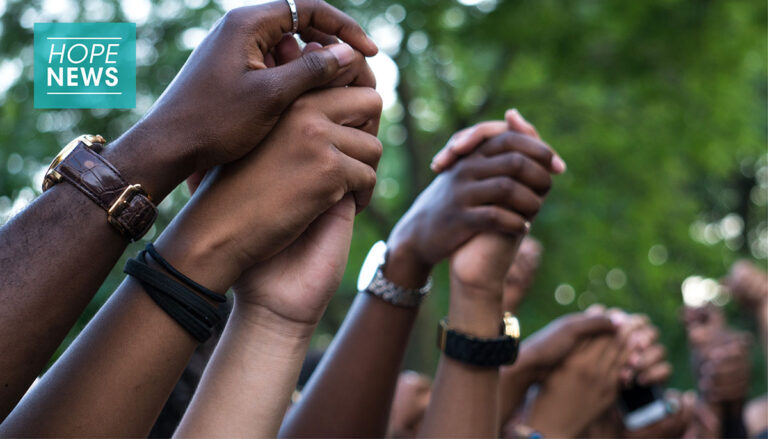 We Are Grieving, and Ready for Justice
These last few months have been hard.  As the novel coronavirus began to appear in the Deep South, we could see then the trajectory of this virus crashing into the existing virus of racism in our communities.  We could see then the reality we are experiencing now.
Read the full statement.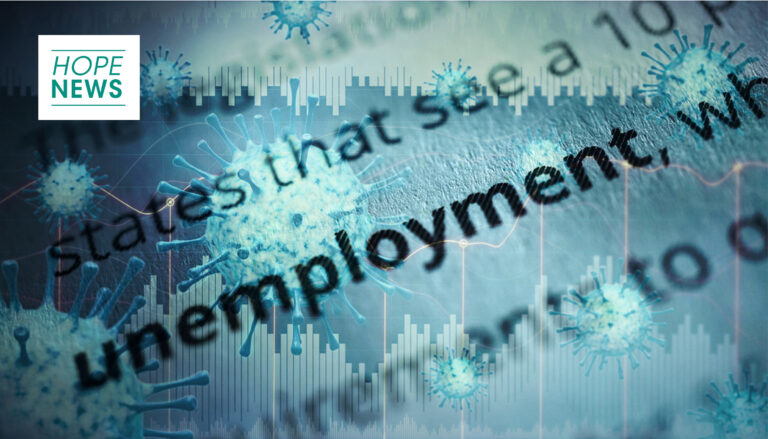 Fed Report Shows Low-Income Families Are Taking A Hit from COVID-19 Related Job Losses
In his testimony to the U.S. Senate Committee on Banking, Housing, and Urban Affairs, Federal Reserve Chairman Jerome Powell said of the COVID-19 crisis, "All of us are affected, but the burdens are falling most heavily on those least able to carry them.[1]" Because of long-standing economic and racial disparities, a greater proportion of people of color are dying as a result of COVID-19 infection.  These same disparities are causing greater financial threats due to COVID-19 for low-income people and people of color. Read the blog.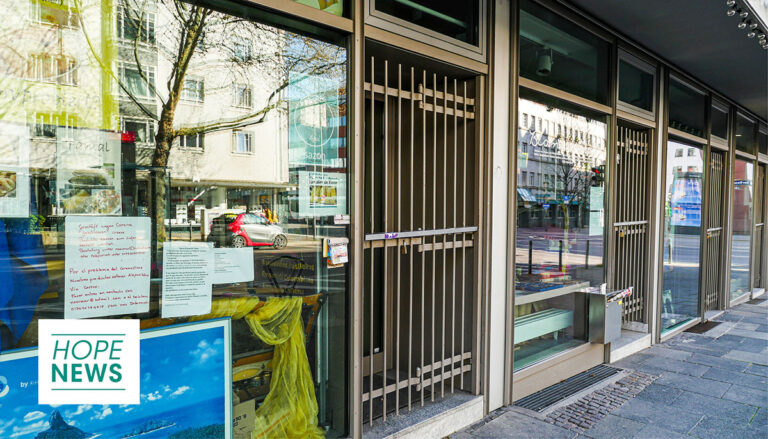 Despite Changes in Second Phase of PPP, Many Small Businesses Remain Locked Out
The second round of the Paycheck Protection Program (PPP) represents another opportunity for small businesses to access federal relief. Congress authorized an additional $310 billion for PPP funding.  While there have been efforts to increase access to funds, more is needed to ensure businesses that most need relief are able to access it. Read the blog.

Hope Enterprise Corporation: Facebook | Twitter | LinkedIn | Instagram
Hope Credit Union: Facebook | Twitter | LinkedIn | Instagram | YouTube
Hope Policy Institute: Facebook | Twitter | LinkedIn | YouTube