HOPE Matters: November 2020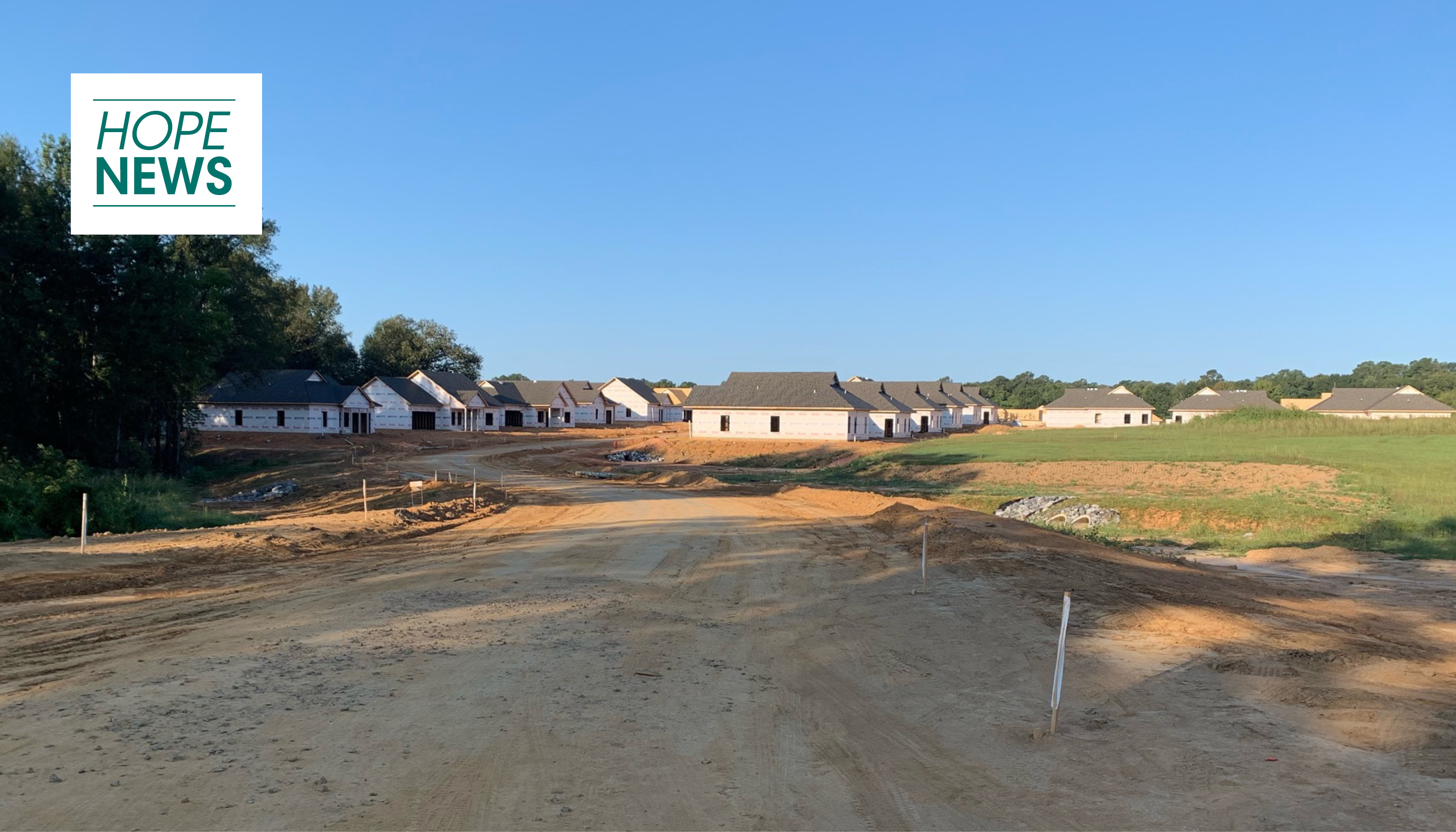 HOPE, Southport Development Complete Innovative Opportunity Zone Fund Transaction to Increase Affordable Housing in Distressed Mississippi Community
In one of the first transactions utilizing separate investors to bring Opportunity Zone Fund equity alongside Low-Income Housing Tax Credits, HOPE has closed a deal to create high-quality, affordable housing in a distressed community in Mississippi. The innovative financing structure addresses the issue of long-term viability of affordable housing developments by leveraging transactions on the front-end. The transaction completed for Millcreek Development in Brookhaven, Miss., is the first pairing of social investor OZF equity with LIHTC credits in the state, and is believed to be among the first in the nation. A market study found a strong demand for sustained affordable housing in Brookhaven, a southwest Mississippi town with a population of 12,000. The new units will be constructed in a neighborhood, featuring sidewalks, lighting, and landscaping found in any market rate development. Construction will be completed in June 2021.
HBCU and Municipal Leaders Expand Development Toolkits during Annual HOPE Community Leadership Institute
Some 90 representatives from towns, cities and historically black colleges and universities now have more resources in their community development toolkits after attending the 2020 Community Leadership Institute. The two-day virtual event was sponsored by NeighborWorks America and HOPE. The interactive webinar training sessions covered a range of topics, including "Power of Neighbors" in regard to community development and "How to Build Strong Coalitions." Two Mississippi Delta towns — Moorhead and Drew — were recipients of catalyst funding to purchase web conferencing equipment, allowing the institute sessions to be streamed in a central location for some participants. HBCUs and other educational institutions participating in the institute included Alabama State University, Alcorn State University, Dillard University, Hinds Community College-Utica, Jackson State University, Southern University-Baton Rouge and Southern University-New Orleans.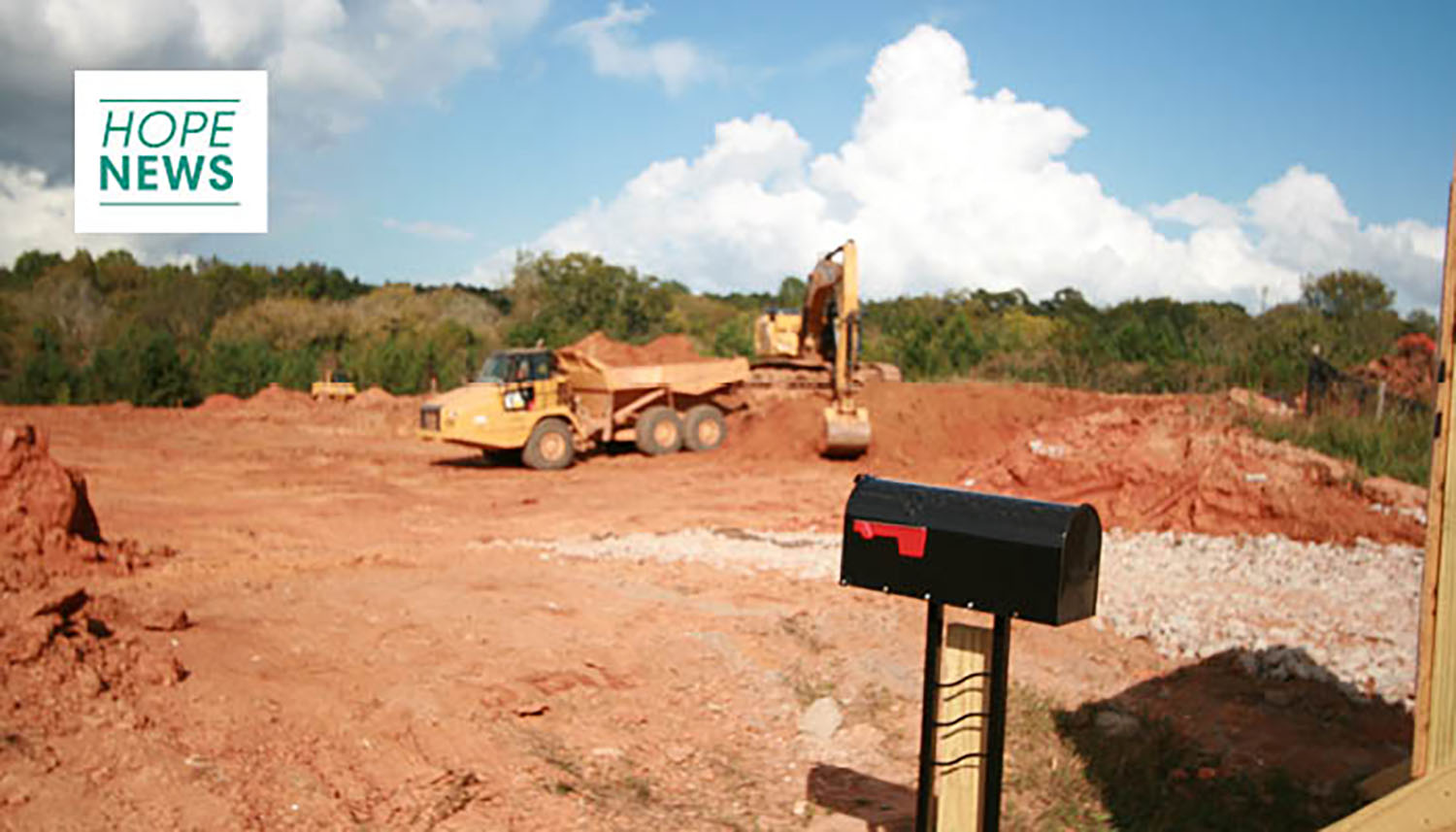 Construction Underway on Project to Address Affordable Housing Shortage in Alabama Community
The Alabama Housing Authority and developers recently broke ground on a new affordable housing project in Opelika, Ala. HOPE is a financing partner on the construction of Providence Park, a 56-unit affordable housing rental community. HOPE also has provided $274,000 in Capital Magnet Funds toward construction. The project will be a high-quality development in the area, and will benefit from strong demand for affordable housing and a lack of new product. It is one of several Low-Income Housing Tax Credit (LIHTC) projects HOPE is financing in the state. Providence Park is a project of The Bennett Group, LLC, one of the oldest and most capable developers of LIHTC in Alabama.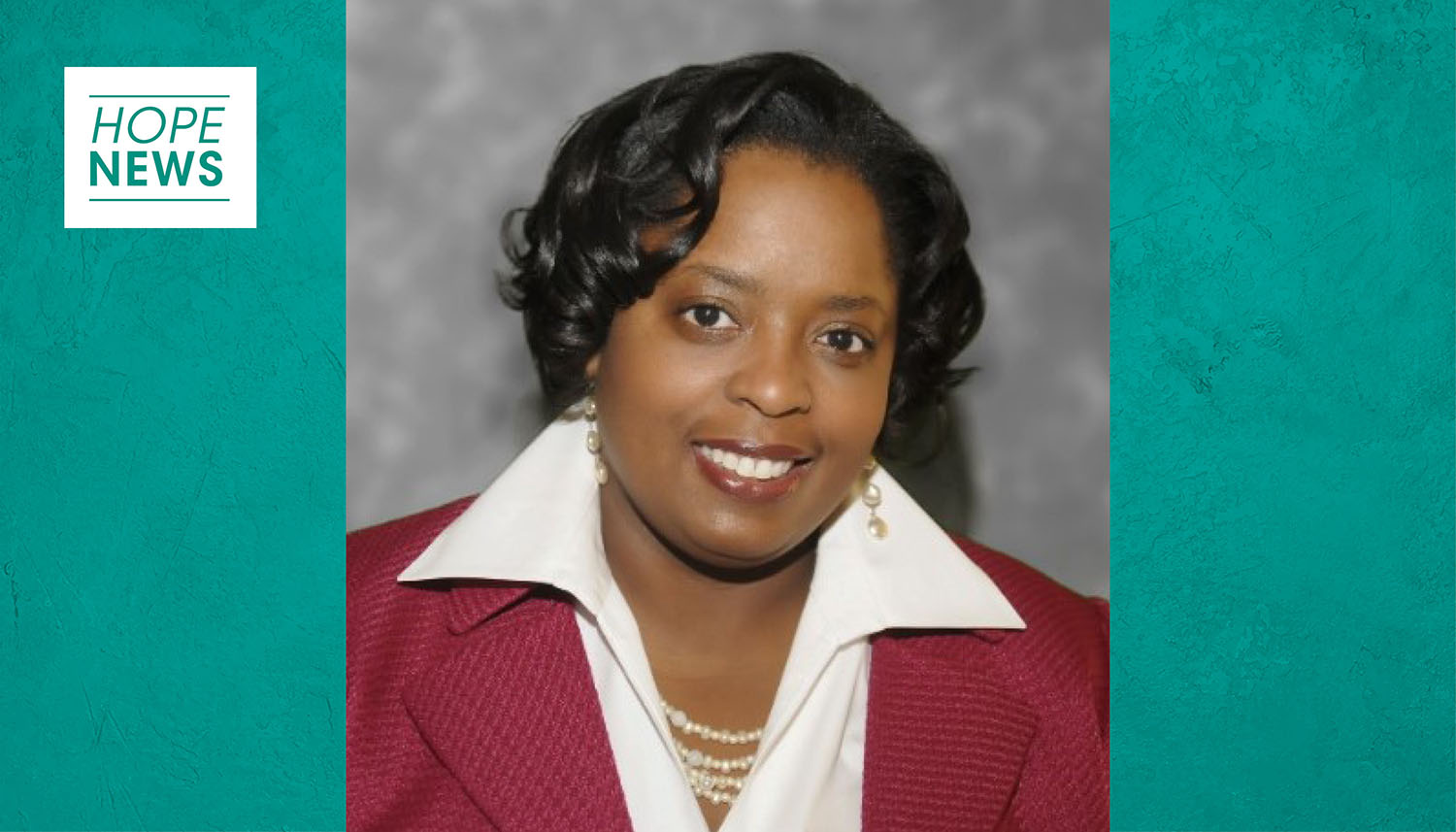 Katrina Malone Joins HOPE's Executive Team as Chief Program Officer
On Nov. 30, Katrina Malone joined HOPE's executive team as the organization's Chief Program Officer. A leader with more than 20 years in the finance and technology sectors, Malone provides strategic direction for HOPE's teams that finance affordable housing and community facilities, and advance other projects that increase economic mobility.  Prior to joining HOPE, Malone served as Senior Vice President for Lending at Inclusiv, where she oversaw secondary market mortgage programs, developed investment strategies, and spearheaded the $45 million Southern Equity Fund to help credit unions advance financial inclusion. As Founder and CEO of Community Finance Advisors, she structured project financing in distressed Chicago neighborhoods. Malone's experience includes posts with Fifth Third Bank, Citibank and Lucent Technologies and volunteer board leadership with a supportive housing provider, and a housing development corporation. She is an Executive Masters of Business Administration Candidate from Northwestern University Kellogg School of Management. Malone holds  a Bachelor of Arts in Liberal Arts & Economics from Xavier University and completed a certificate in financial management from the University of Chicago. Malone is a recipient of the Selected Professions Fellowship with the American Association of University Women, the Pension Real Estate Association Scholarship, and the Goldie B. Wolfe Women Leaders in Real Estate Scholarship.
Latest Quarterly Report Highlights HOPE Members, Projects across the Deep South
HOPE recently released its Third Quarter Report. The stories in the report illustrate the transformative power of a person's relationship with a financial institution. Whether it's helping a business keep its doors open, opening the door for a first-time homebuyer, or helping someone escape a predatory debt trap, HOPE focuses on ensuring that everyone – regardless of their station in life – has access to the tools needed to prosper. Read the report here.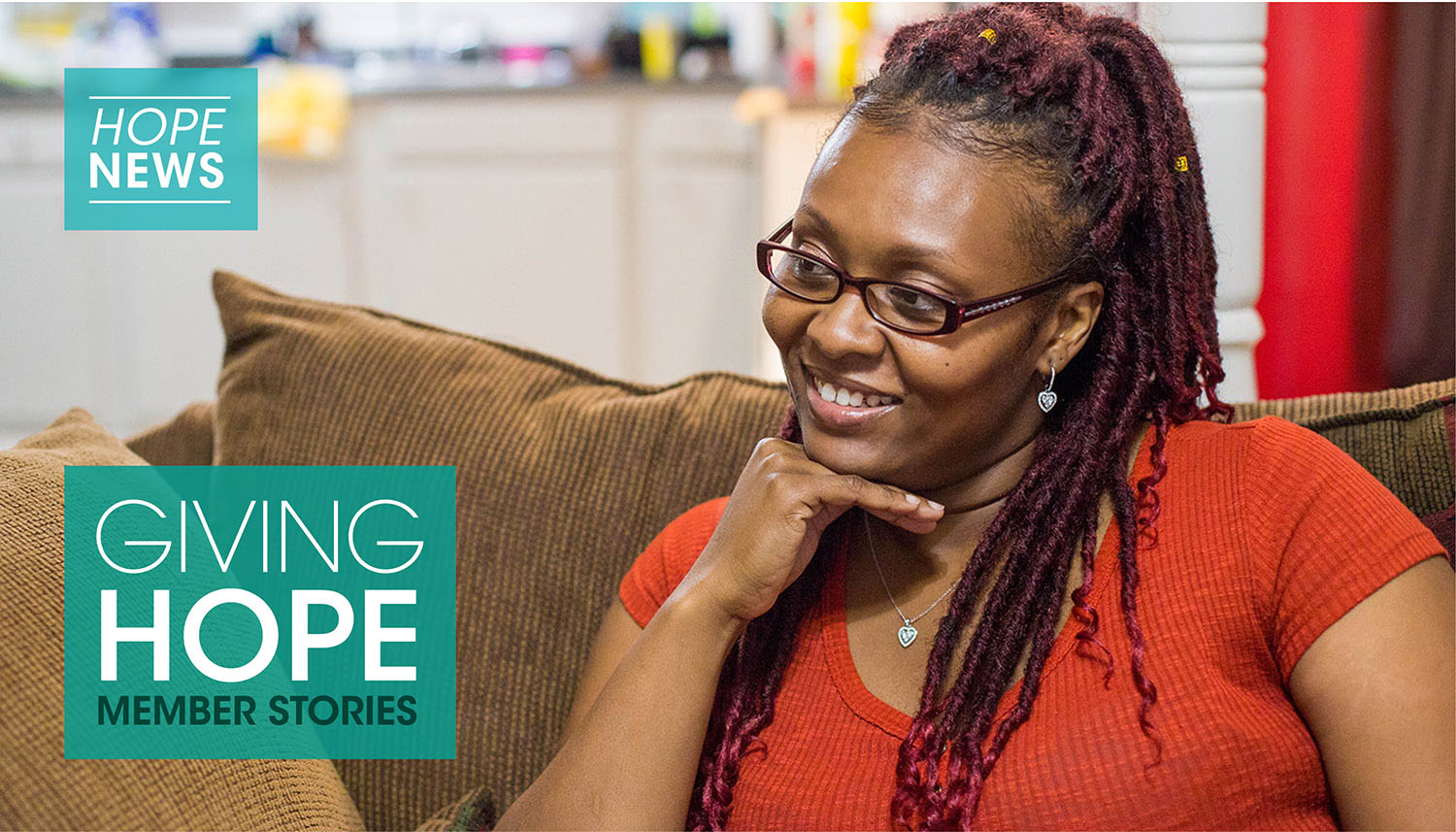 Door to Homeownership Remains Open
A HOPE partnership opened the door to homeownership for Camesha, a single mother who was not only a first-time homebuyer, but the first person in her family to own a home. Camesha moved in her home in 2019. Less than a year later, she feared she would lose it in the wake of the economic crisis brought by COVID-19. With her monthly mortgage looming and her bank account shrinking, Camesha contacted her financial navigator at HOPE to seek a payment deferral and was approved. 
Read her story.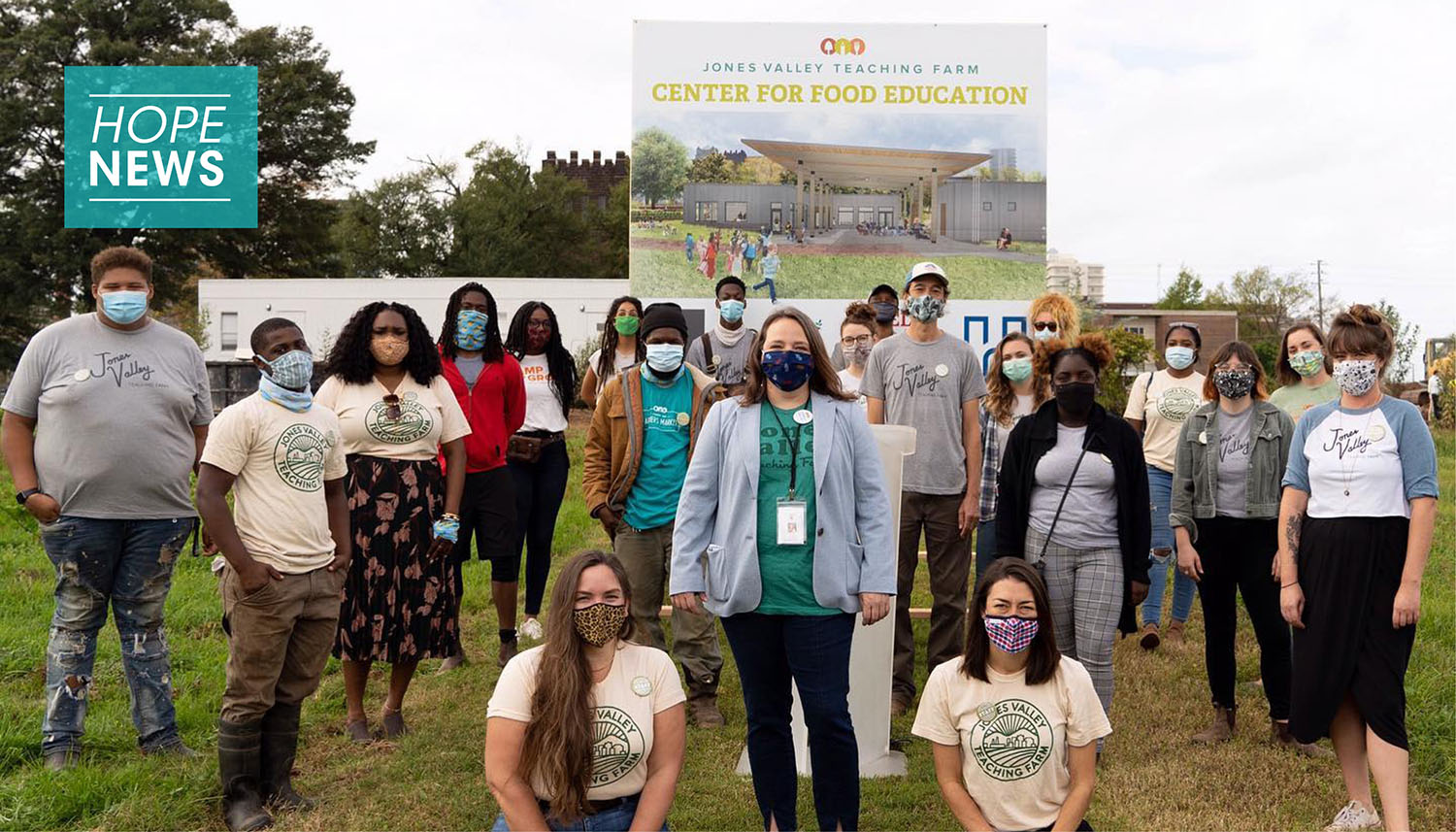 Over the last month, a number of media outlets published features on HOPE's impact, its team and its viewpoints. Several highlights of the organization's work in the Deep South are in the list below: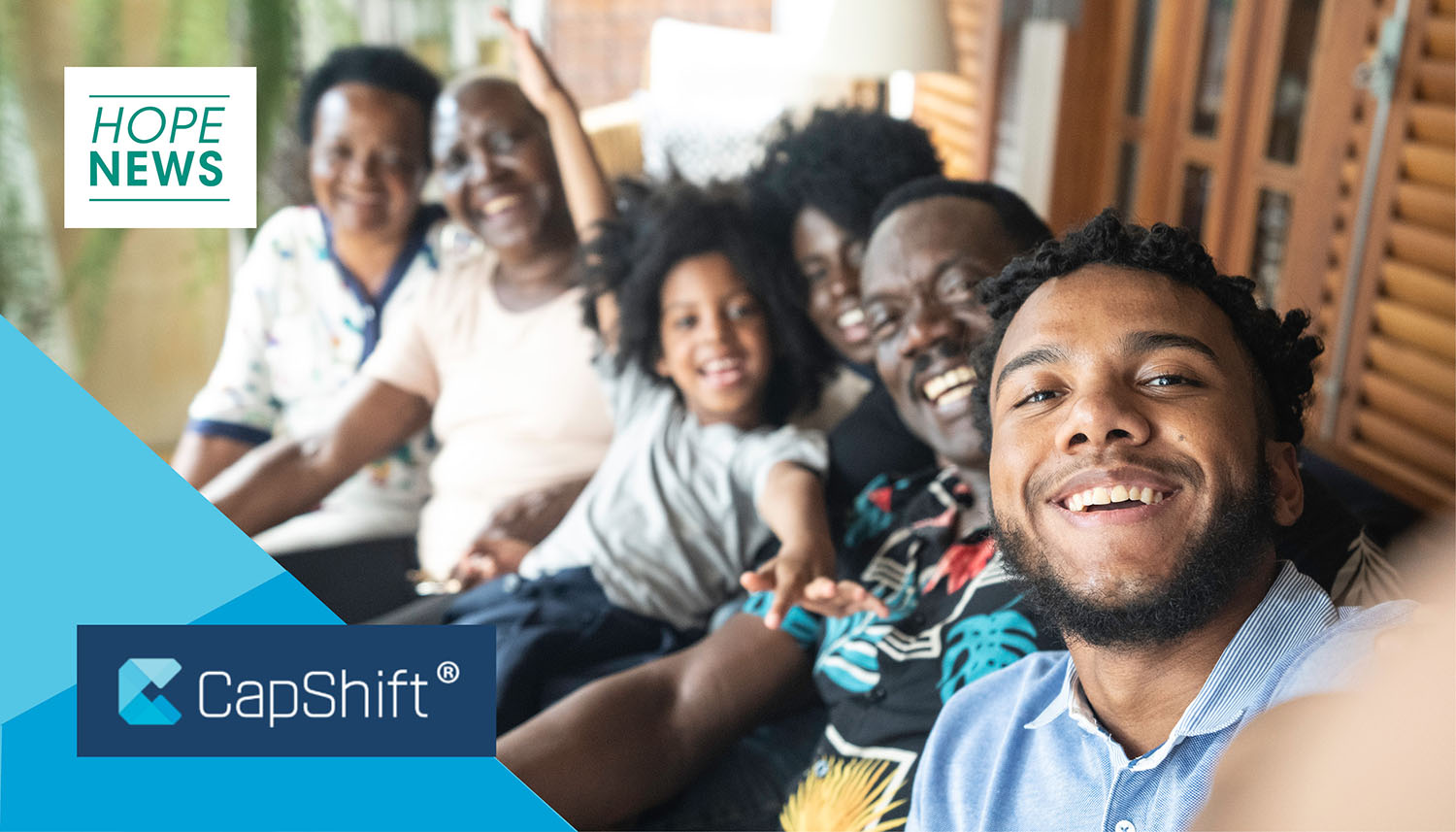 HOPE Transformational Deposits Highlighted in 'Racial Justice Sourcing Report'
HOPE's Transformational Deposits are highlighted in the "Racial Justice Sourcing Report" that accompanies the "Racial Justice Framework" developed by CapShift and TheCaseMade. CapShift is an organization that connects capital with mission. TheCaseMade collaborates with leaders and the public on equitable and inclusive systems change. The organizations partnered on the framework to help investors understand how to invest in a more equitable future. Transformational Deposits are used by HOPE to import funds into capital-starved communities to make business, mortgage and consumer loans and provide other financial services that build wealth and foster economic mobility. On Dec. 3 at noon central, CapShift and TheCaseMade will host a webinar to discuss the framework and how to effectively mobilize capital along the racial justice continuum.
Register for the Dec. 3 webinar here.
Learn more about Transformational Deposits here.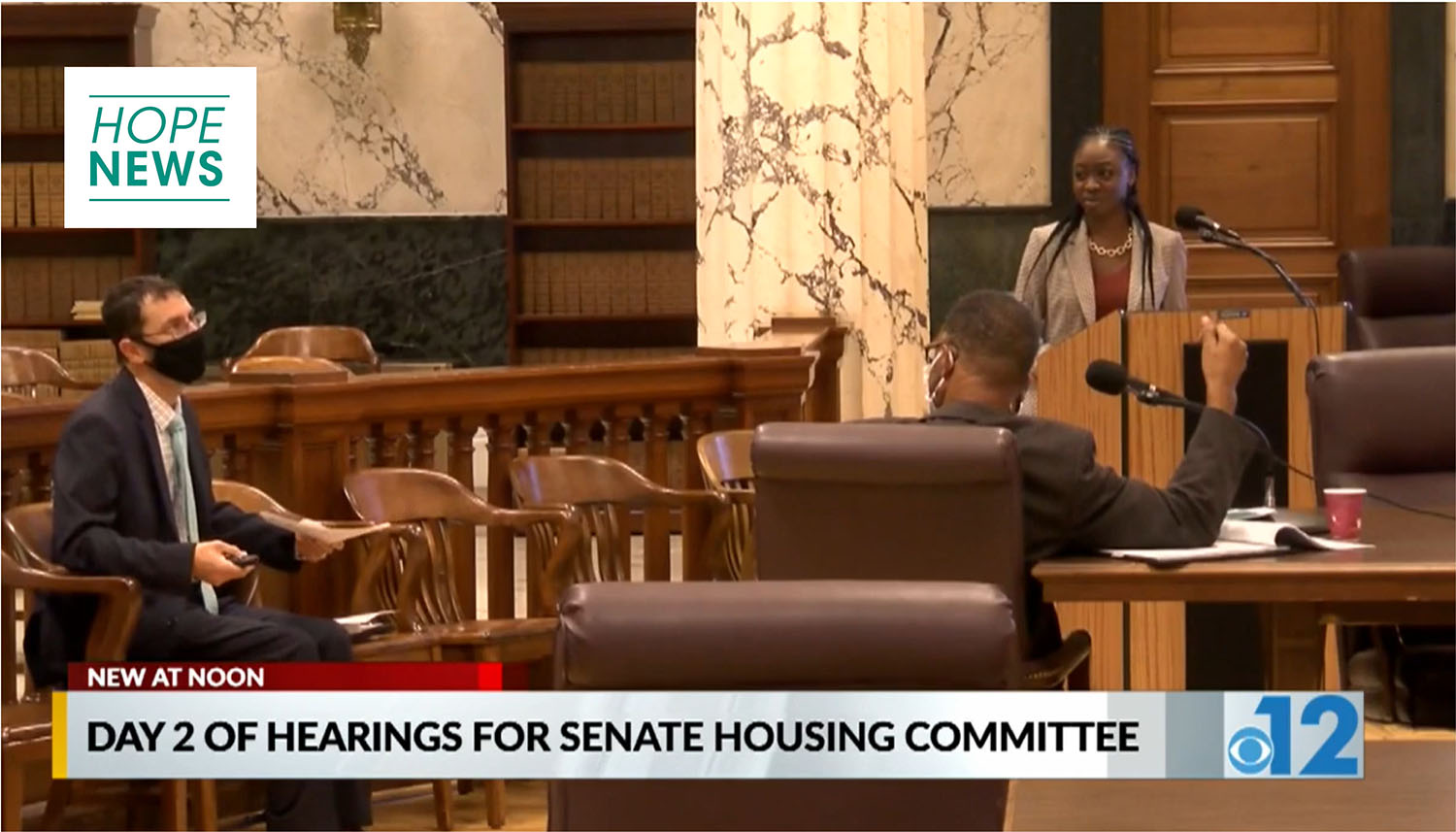 Hope Policy Institute Testifies Before Mississippi Senate Housing Committee
Experts from the Hope Policy Institute recently shared invited testimony before the Mississippi Senate Housing Committee as part of a two day hearing on housing issues facing the state. During the hearing, HOPE team members focused on disparities in homeownership among Mississippi's Black and white households, causes for the gap and policy recommendations to increase homeownership, particularly among borrowers of color. 
View the presentation here.
View news coverage of the event here.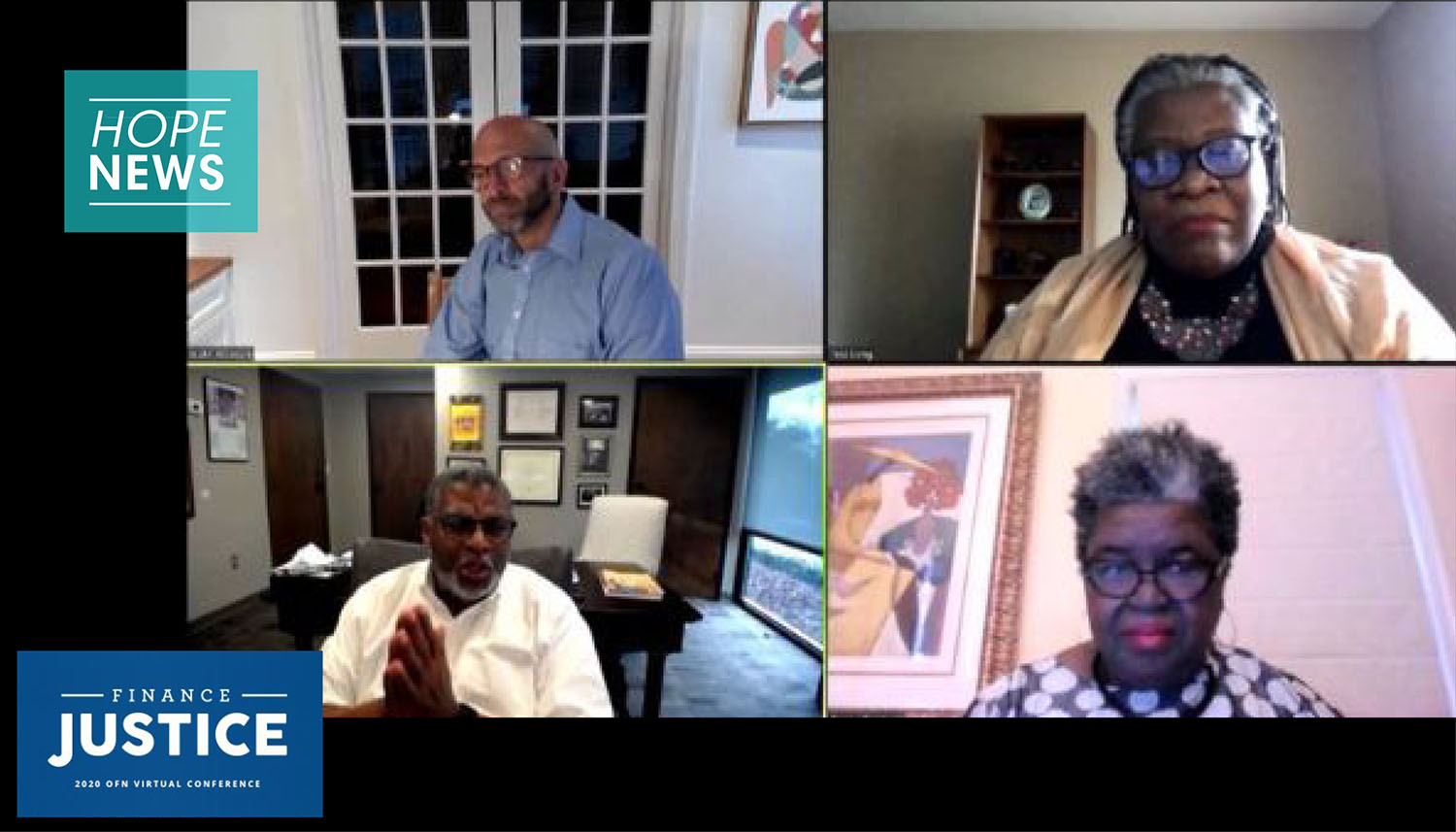 HOPE Brings Deep South Perspective to National CDFI Conference
Several HOPE team members participated in panels at this year's Opportunity Finance Network conference. The virtual conference drew some 2,500 CDFI practitioners, partners, and other advocates.
With a theme of "Finance Justice," the four-day conference focused on how "CDFIs combat economic inequality by matching capital to communities in deep need." In one of his panels, HOPE CEO reminded fellow practitioners about the criticality of their role, particularly in the wake of the pandemic. "The Deep South has a long history of persistent poverty and a lack of financial mobility," he said. "If we are not on the front line during the crises facing these communities, we are not relevant."  HOPE leaders served as panelists in the following sessions: "Advancing Prosperity & Economic Justice in Persistent Poverty Areas," "Looking in the Mirror: Racial Disparities and CDFIs," "The Journey is the Destination: How CDFIs can move from Colorblind to Anti-Racist," and "Towards and Equitable Recovery: CDFIs Role in Shaping State-Level Cares Act Money."
See a recap of the event here.
Medical Debt in the Mississippi Delta
Though it is not visible in a drive through the backroads of the Mississippi Delta, medical debt is casting an oppressive shadow over the people and communities there. Nationally, medical debt and related collection abuses disproportionately impact Black communities, and stifle economic opportunity. This is of particular concern for Delta towns, where a history of discrimination and exclusionary policies, have led to high levels of economic distress, thus exacerbating both the burden and consequences of unaffordable debt. These conditions underscore the importance of policy solutions that provide debt relief, and increase concern about a looming proposal by the Consumer Financial Protection Bureau (CFPB) that will codify harmful debt collection protections.
Read the blog.
HOPE Submits Comments and New Analysis to Inform CDFI Certification Process
The CDFI Fund is currently reviewing its certification and annual reporting requirements. In its comments submitted to the Fund regarding its proposed changes, HOPE urges the Fund to use the opportunity to assess how well CDFIs and the CDFI Fund are serving communities of color, including CDFIs owned/controlled by people of color. HOPE brings the unique perspective of serving communities of color, particularly in rural communities and others in the Deep South.
Read the blog.
Small Local Governments in Mississippi Face Challenges in Accessing State and Federal Relief Funds for their Communities
Our last blog highlighted failures in the distribution of Coronavirus Relief Funds for local governments in Louisiana for rural communities, communities of color, and areas of persistent poverty. The State of Mississippi has enacted a similar program and small, rural counties and municipalities are also facing challenges in accessing these funds to meet their communities' needs in the wake of the COVID-19 pandemic.[1]  Mississippi, like Louisiana, Alabama, and many others states, created a program to provide local governments with a portion of the Coronavirus Relief Funds provided to the State via the Federal government in the Coronavirus Aid, Relief and Economic Security (CARES) Act. The challenge explored here is the fact that these funds are distributed to local governments on a reimbursement basis only.
Read the blog.

Hope Enterprise Corporation: Facebook | Twitter | LinkedIn | Instagram
Hope Credit Union: Facebook | Twitter | LinkedIn | Instagram | YouTube
Hope Policy Institute: Facebook | Twitter | LinkedIn | YouTube