Closing the Equity Gap for Black Males in Mississippi: Child Poverty
August 14th, 2017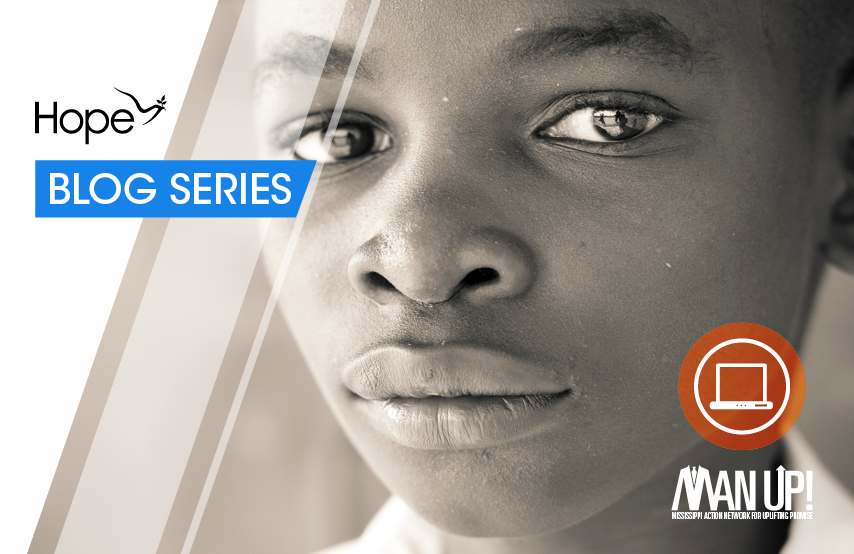 As young Black men and boys in Mississippi are much more likely to experience poverty, they are at higher risk for suffering the negative effects of poverty on their academic success. Developing interventions to help students overcome these obstacles is critical to their academic and developmental well-being.
The relationship between poverty and student educational outcomes is well documented. Children living in poverty often score lower on measures of verbal ability and standardized tests of IQ and are also more likely to repeat grades and drop out of high school. In Mississippi, two-thirds of public school enrollees are economically disadvantaged, qualifying for free and reduced lunch or other public assistance.
In 2015, nearly 77,000 (47.7%) young Black men and boys lived in poverty in Mississippi, experiencing the daily stresses of a household that struggles to provide basic needs like food, shelter, transportation, and health care. Mississippi has the highest rates of overall poverty (22.5%) and child poverty (31.8%) in the nation, and Black residents and children fare even worse. See Chart. Understanding the influence of poverty on Black children in Mississippi is vitally important in creating opportunities for increased educational success.
Two upcoming reports from Hope Policy Institute, Closing the Education Equity Gap for Mississippi's Black Males and Closing the Economic Security Equity Gap for Mississippi's Black Males, supported by the Mississippi Action Network for Uplifting Promise (M.A.N. U.P.!), hope to shed light on the complex factors that influence opportunity and uneven quality of life outcomes for males of color in Mississippi. Follow us on social media and join our newsletter for updates on this blog series and the official report release.