Ensuring Financial Security in the Mid South
April 15th, 2016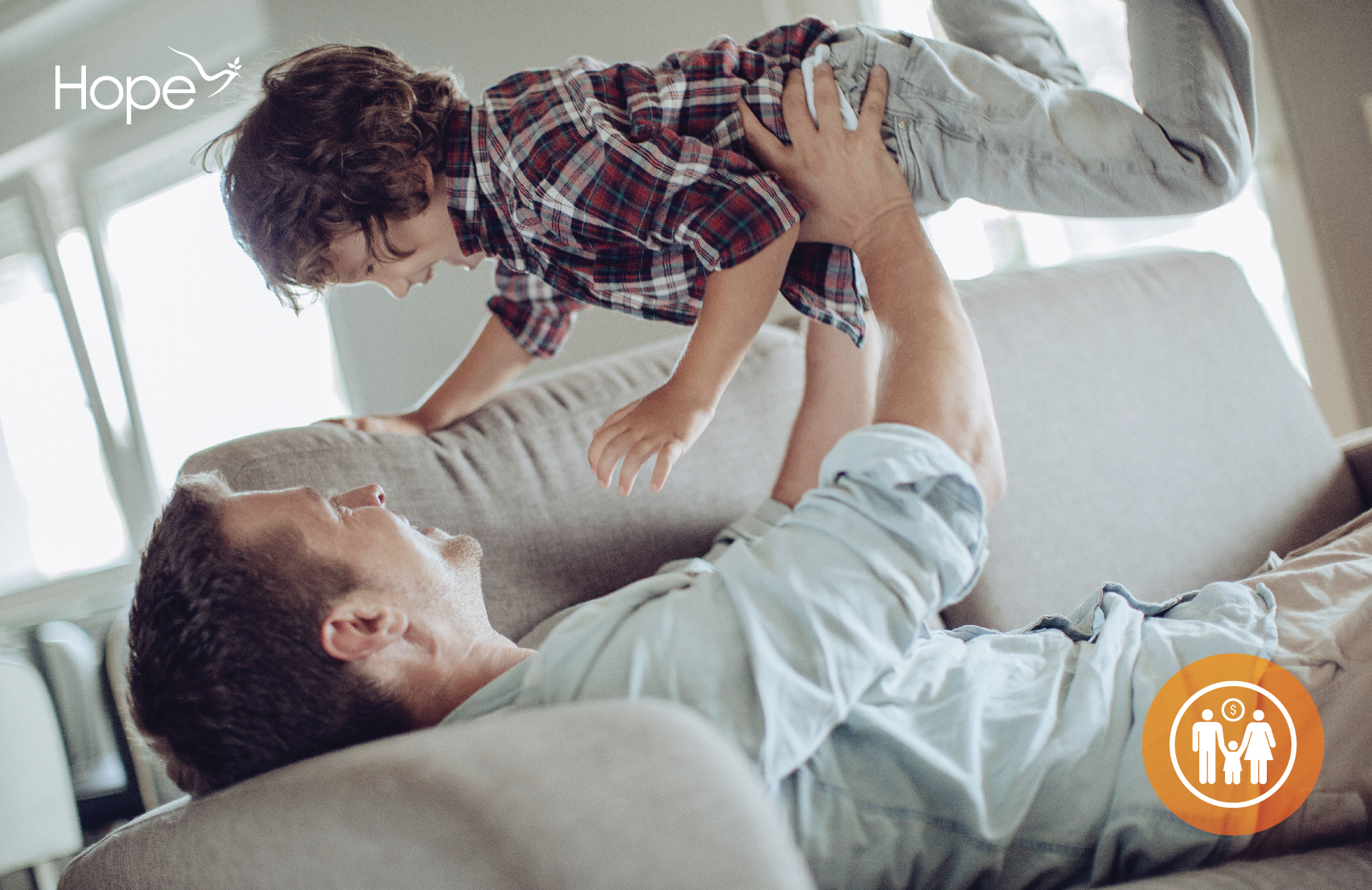 April is National Financial Capability Month – a campaign dedicated to effective approaches that help ensure financial security for all. An important aspect of financial capability is the ability to save and plan ahead. It is important to have adequate savings to not only make ends meet but to be better prepared for unexpected emergencies such as a job loss or medical expense. However, many Americans struggle to make ends meet and plan ahead. This is even more evident in the Mid South, where residents are among the most financially vulnerable.
Persistent Poverty in the Mid South
The Mid South is one of the most persistently impoverished regions in the nation. In the Mid South, more than one-fourth (44 percent) of counties and parishes are in persistent poverty (a poverty rate greater than 20 percent for at least 30 years). See Map. Louisiana and Mississippi are the only two states where more than half the counties and parishes are classified as persistently impoverished (52% and 59%, respectively). People who live in these high-poverty communities often lack amenities that promote financial security like affordable housing, high-quality schools, jobs, and access to banking services.
Persistent Poverty Counties in the Mid South
Asset Poverty in the Mid South
According to the 2016 Assets & Opportunity Scorecard, asset poverty "expands the notion of poverty to include how much of a financial cushion a household has to weather a financial crisis such as a job loss, medical emergency or the need to fix a car." In the Mid South, one in three (27 percent) households are asset poor, which means that the assets they do have, like a savings account or home, are overwhelmed by debt. Both Mississippi and Arkansas have asset poverty rates higher than the national rate (5th and 9th highest rates, respectively). See Chart. Households in asset poverty lack financial protection against income-disrupting emergencies or other financial shocks, which has long-term implications for financial security.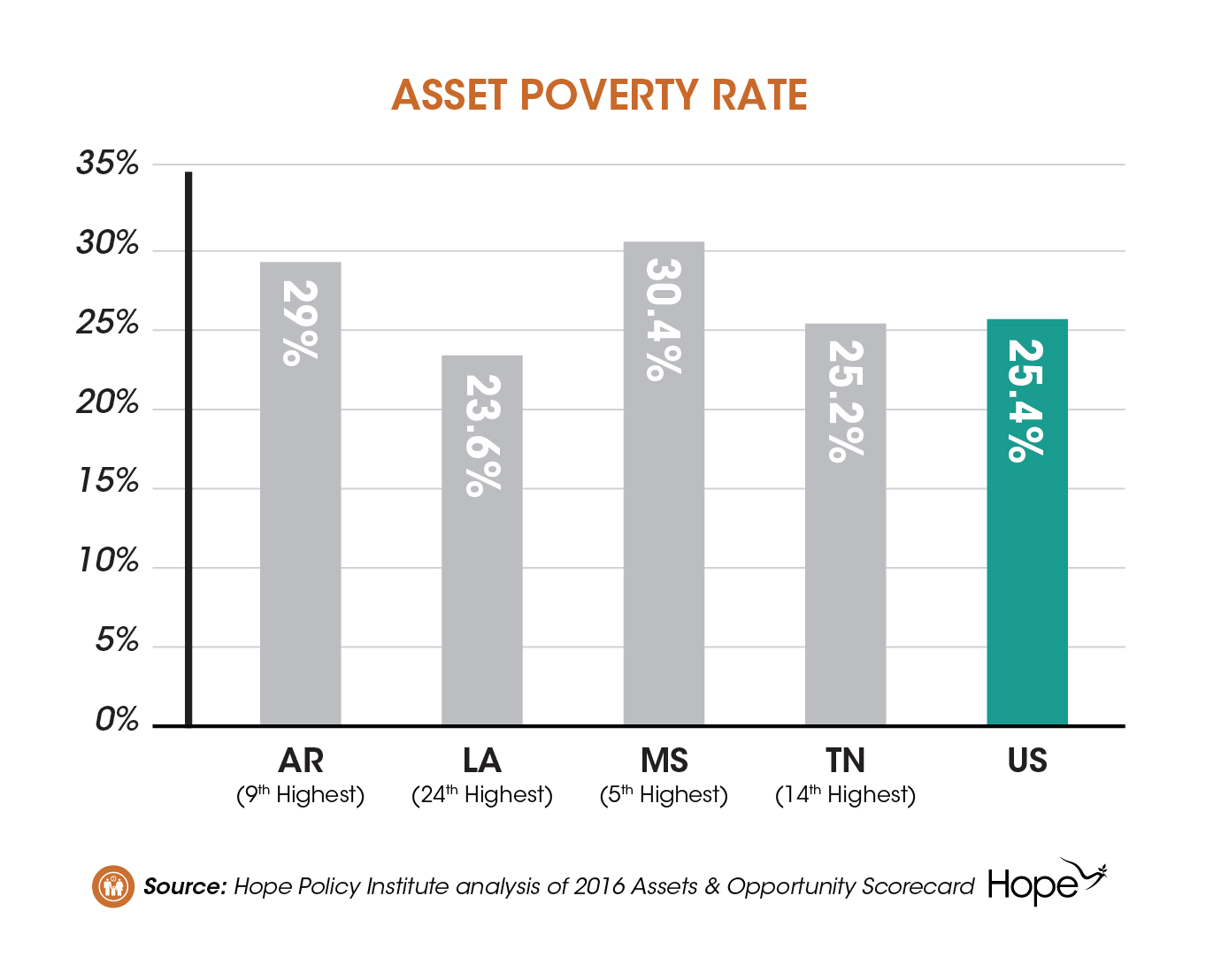 There is much work to be done to help lift Mid South residents out of poverty and into long-term financial security, particularly in high-poverty areas. Community Development Financial Institutions (CDFIs) and Community Development Credit Unions (CDCUs), like Hope, continually work to meet the needs of historically underserved populations. It is vital to expand support and invest in CDFIs and CDCUs to create ladders of opportunity in these communities.
Source:
Corporation for Enterprise Development. (2016). Assets and Opportunity Scorecard, 2016. Retrieved from http://assetsandopportunity.org/scorecard/