Hunger Doesn't Take a Vacation in the Mid South
July 10th, 2017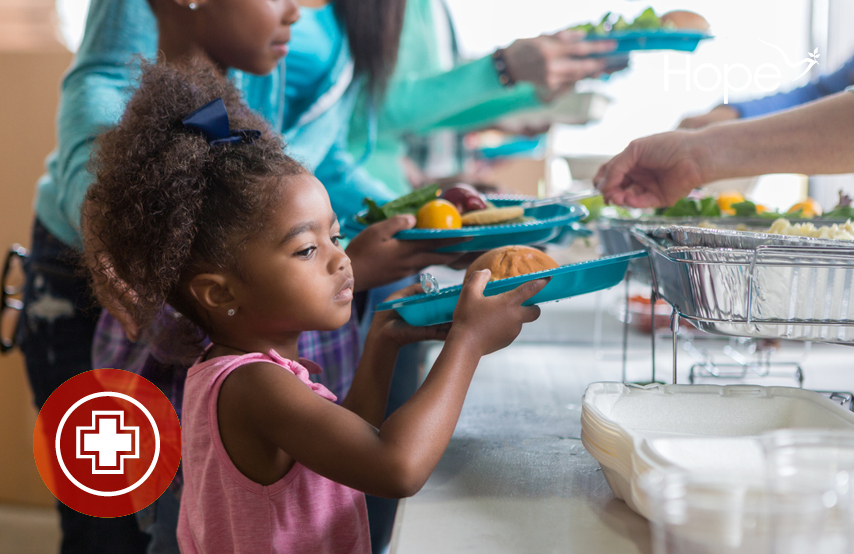 Recently, the Food Research & Action Center (FRAC) released its annual Summer Nutrition Status Report. The report examines both the impact and reach of the Summer Nutrition Programs in each state. In July 2016, the Summer Nutrition Programs served more than 156,000 children in the Mid South states of Arkansas, Louisiana, Mississippi and Tennessee. However, there is still much progress to be made, with 1 in 9 Mid South eligible children, on average, not receiving summer meals. Increasing participation in the Summer Nutrition Programs is an important component in improving the nutrition and academic outcomes for low-income children in the Mid South.
State Findings: Summer Nutrition Programs
The federal Summer Nutrition Programs[i] provide healthy meals and snacks to children during the summer months. Participation success is measured both in absolute numbers and by comparing the number of children receiving summer meals to the number of low-income children receiving free or reduced lunch during the regular school year. By the latter measure, Louisiana and Mississippi rank among the bottom-performing states in program participation. Both states provided summer lunches to less than 1 in 10 eligible children last summer: Mississippi (8 to 100) and Louisiana (9.4 to 100). In Arkansas and Tennessee, an average 1 in 8 children who needed summer nutrition received it. See Table.
Click to enlarge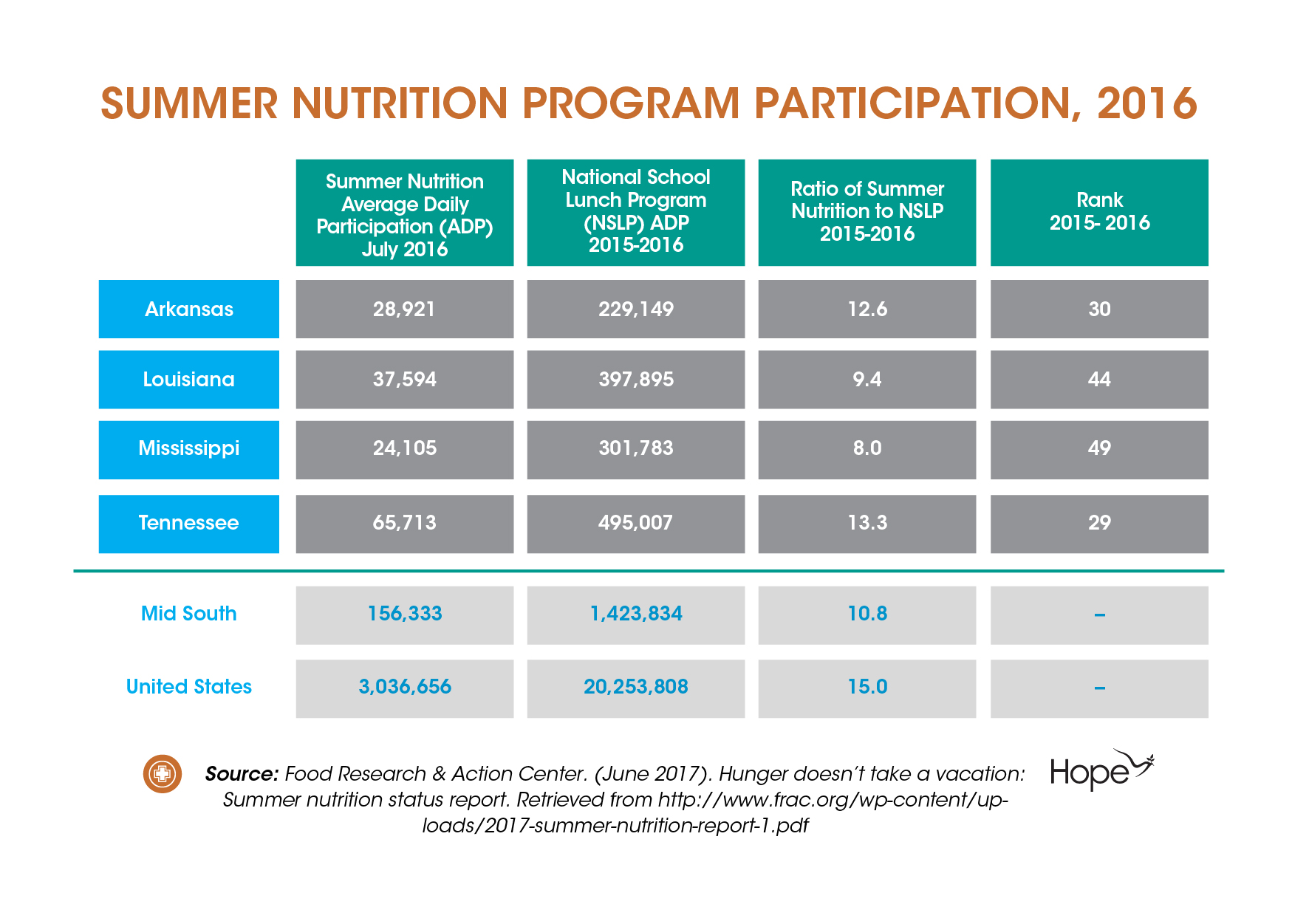 Too many children in the Mid South continue to miss out on summer meals. The Summer Meals Programs not only provide access to nutritious meals but also help to reduce summer learning loss by offering educational and enrichment activities to low-income children. This is particularly important in ensuring that students are ready to learn when they return to school. It is imperative that the Mid South states continue to close the participation gap and increase the number of low-income children who can receive a nutritious, adequate meal during the summer months.
To find a summer meal in your community, visit https://www.fns.usda.gov/summerfoodrocks.
Source:
Food Research & Action Center. (June 2017). Hunger doesn't take a vacation: Summer nutrition status report. Retrieved from http://www.frac.org/wp-content/uploads/2017-summer-nutrition-report-1.pdf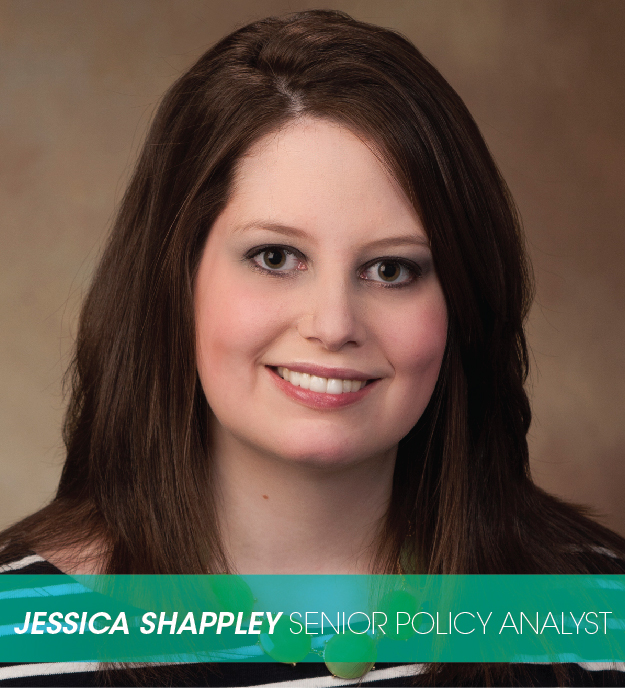 [i] The two federal Summer Nutrition Programs – the National School Lunch Program (NSLP) Seamless Summer Option and the Summer Food Service Program (SFSP) – provide funding to serve meals and snacks to children at eligible sites. For more on eligibility: http://www.frac.org/wp-content/uploads/2017-summer-nutrition-report-1.pdf