Increasing Health Insurance Access Supports Closing the Health Equity Gap
June 15th, 2017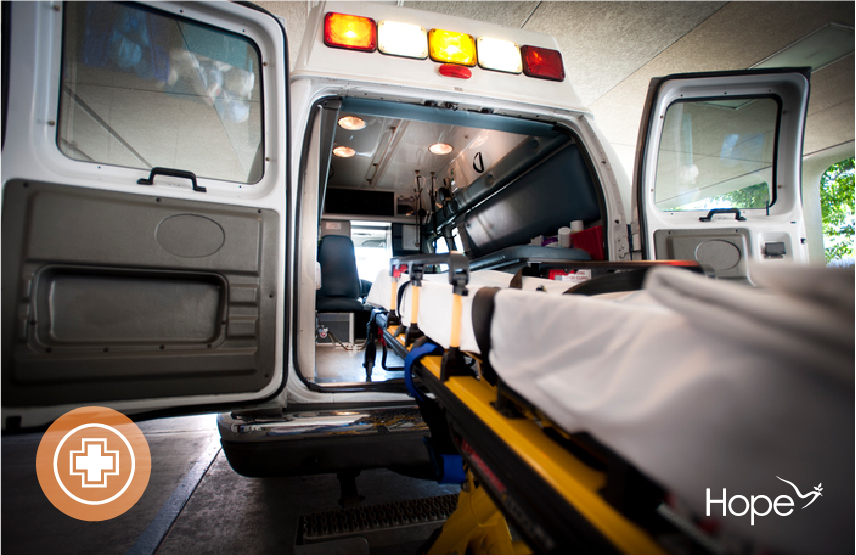 The continuing debate on health reform impacts communities throughout the nation and has lasting implications on health equity. According to a report by the Center on Budget and Policy Priorities (CBPP), the Patient Protection and Affordable Care Act (ACA) has helped to lower the uninsured rate for nonelderly African Americans by more than one-third between 2013 and 2016, from 18.9 percent to 11.7 percent. As a result, more African Americans have been able to gain health insurance, which means more access to preventative healthcare services and affordable health care. While these gains have been a step in the right direction, there is still room for improvement. Many African Americans have not fully realized the benefits of the ACA, particularly in states that opted not to expand Medicaid – including the Mid South states of Mississippi and Tennessee. The decision not to make health insurance more readily available further contributes to health inequities that result in worse health outcomes among African Americans.
The report, The State of Health Coverage in the Mid South, highlights that "The uneven implementation of the ACA in the Mid South means that some residents remain without health insurance – including those who would otherwise be covered under full implementation of the ACA." With states, like Mississippi and Tennessee, opting not to expand Medicaid, thousands of residents are left without coverage and fall into what is known as the "Medicaid coverage gap." The Medicaid coverage gap consists of people who have an income above the state Medicaid eligibility limits but do not earn enough to qualify for federal subsidies to purchase insurance in the Health Insurance Marketplace. When combined, the Medicaid coverage gap results in 196,000 residents left uninsured in Mississippi and Tennessee. The people who are left in the coverage gap are representative of those who are uninsured more broadly. For example, according to an issue brief on the coverage gap by Rachel Garfield and Anthony Damico, "because racial/ethnic minorities are more likely than White non-Hispanics to lack insurance coverage and are more likely to live in families with low incomes, they are disproportionately represented among poor uninsured adults and among people in the coverage gap".
Click to enlarge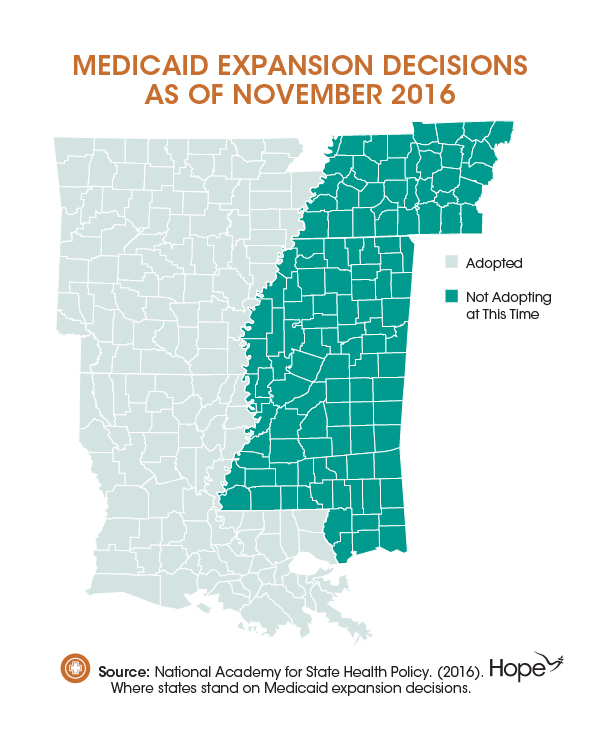 A growing body of research and practice has focused on closing the health equity gap through programs and policies that create the opportunity for every person to achieve their full health potential. However, an important component of closing this gap includes having health insurance. For African Americans, access to health insurance is particularly important because they often tend to have worse health outcomes, including higher rates of chronic diseases, such as hypertension, diabetes, and obesity. In a 2017 study examining cancer statistics for African Americans, the study found that the racial disparity continues to widen for death rates related to breast cancer for African-American women compared to white women, and much of the difference in survival is due to barriers that limit access to medical care. One such barrier that limits medical care includes a lack of health insurance.
The health challenges faced by African Americans, such as worse health outcomes and higher rates of uninsured, only further inequities in health. Therefore, debates around healthcare access and health insurance should be aimed at increasing the availability of health insurance instead of further reducing health insurance access. While the ACA continues to result in health coverage gains across the United States, more states should look to adopt Medicaid expansion as a component of their overall strategy to close the health equity gap.