News
Health Disparities in Mississippi, A Community Discussion
April 22nd, 2015
Mississippi Public Broadcasting | Jackson, MS
By: Desare Frazier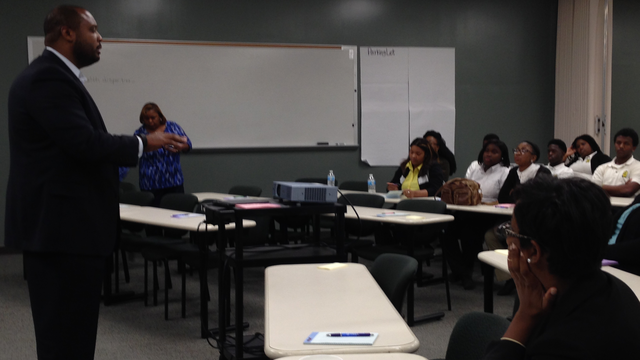 Healthcare professionals and students are at the Jackson Medical Mall doing something they seldom have the opportunity to do, talk about healthcare. Dr.Tanya Funchess is with the Mississippi Department of Health.
"I truly believe in order for us to come up with solutions it has to be from the local people because they know their communities." said Funchess.
They watch a film called "Unnatural Causes: In Sickness and in Wealth." Medical researchers in the video say they can predict how long people live based upon their education, employment and where they live.
"How do we carry social class in our bodies, how does it get under our skin."
Dr. Corey Wiggins, with the Mississippi Economic Policy Center then facilitates a discussion. The audience identifies some 20 factors impacting health in the state, such as the affordability of healthy foods, the ability to pay for needed medicine and access to transportation. Wiggins says there are no easy answers.
"My thought is that we target change in those places and people and communities that need it most and start to level the fields in a sense." said Wiggins.
Elizabeth Carr, Professor of Dental Hygiene at the University of Mississippi Medical Center.
"To get all of us in this room together to talk about it and to come to light different things that are causing us to be healthy or unhealthy is very relevant for the time we're in now." said Carr.
Read the article here.