Budget Update: Lawmakers recommend lean budget for 2017
February 12th, 2016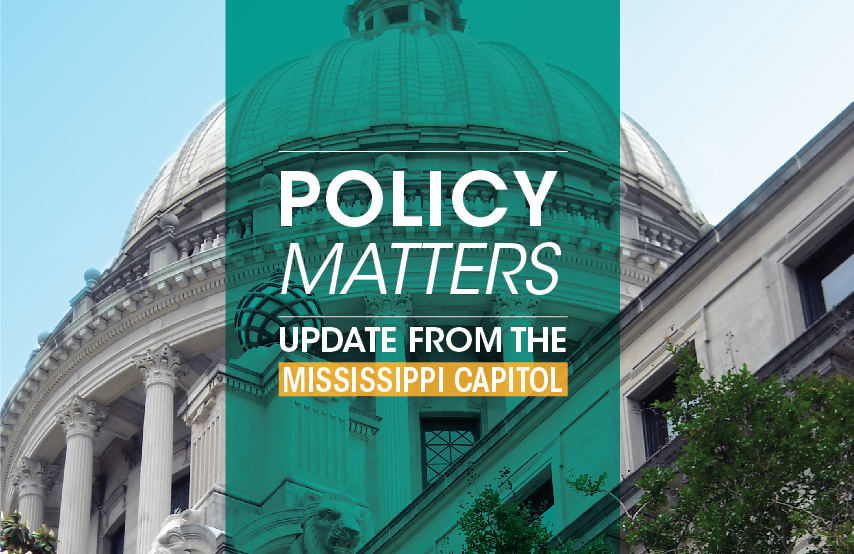 Amidst the talk of revised revenue estimates, deficits and budget cuts, the appropriations committees in the House and Senate have begun meeting to establish the state budget for next year, beginning July 1, 2016. All signs point to next year being a lean budget year. The Mississippi State Legislature will use information from briefings with agencies, recommendations from the Joint Legislative Budget Committee and the Governor's office, as well as revenue collection updates throughout the legislative session, to determine appropriation levels. For more information about the budget process see our recent Budget Matters blog post here.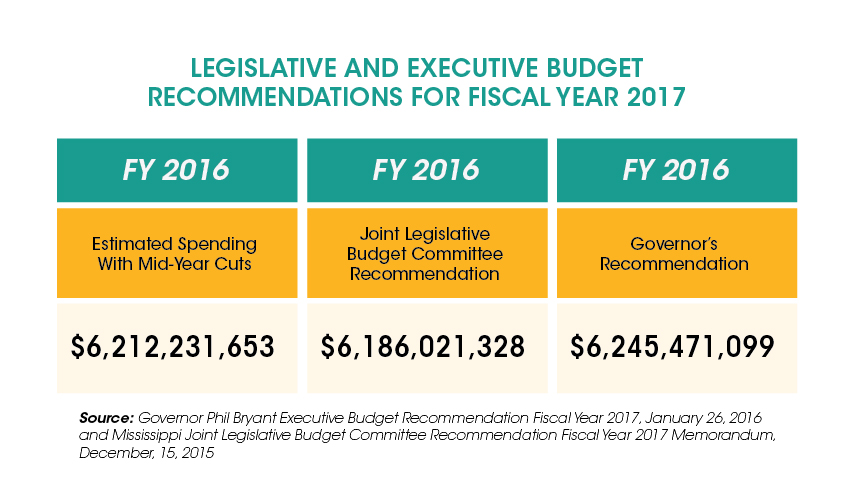 Highlights from the Legislative and Executive Budget Recommendations include:
The Joint Legislative Budget Committee recommendation for 2017 is $26 million below current year spending estimates and $100 million below the original pre-cut levels appropriated last year.
The Governor's recommendation is about $33 million above current year spending estimates. The Governor also recommends putting $51 million into the state's rainy day fund this year to replace the $35 million spent to mitigate the mid-year cuts.
Neither of the Legislative or Executive budget recommendations addressed requested deficit appropriations for the Department of Medicaid. The Department of Medicaid estimated last fall that it will need an additional $71.3 million in order to finish out the 2016 budget year. In fact, the JLBC budget recommended a small cut for the Medicaid budget, when a true reduction in Medicaid costs for 2017 is unlikely.
Both recommendations do not provide full funding for the Mississippi Adequate Education Program (MAEP) and would also cut state-level education spending. The MAEP funding level recommended is about $220 million less than full funding for local K-12 schools.
For a more detailed chart by major budget category showing the 2016 budget, including the mid-year budget cuts, as well as the recommendations of the Joint Legislative Budget Committee and Governor's office for 2017, click here.
For more information on the state budget connect with us on social media and sign up for our electronic newsletter.